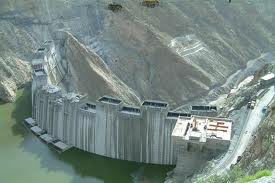 Irrigation and Water Resources Minister Mohamed Abdel Muttaleb said on Wednesday that the Sudanese Capital of Khartoum will drown by 20 meters in case the Ethiopian Renaissance Dam collapsed or became full, as 'the dam is on borders with Sudan.'
In a TV interview on the privately-owned Dream 2 satellite channel, Abdel Muttaleb said, "What has been carried out on the ground will not lead to completion of the dam construction."
"We support development in any of the Nile Basin countries. We are not against development in Ethiopia," he said adding that no resolution was reached over the framework agreement regarding the dam's dimensions, time of getting full and method of its operation.
Egypt and Sudan say the Renaissance Dam would affect both countries' shares of the Nile River water, specified in an agreement signed under the British occupation.
Ethiopia started procedures to construct the dam since 2011.
Edited translation from Al-Masry Al-Youm