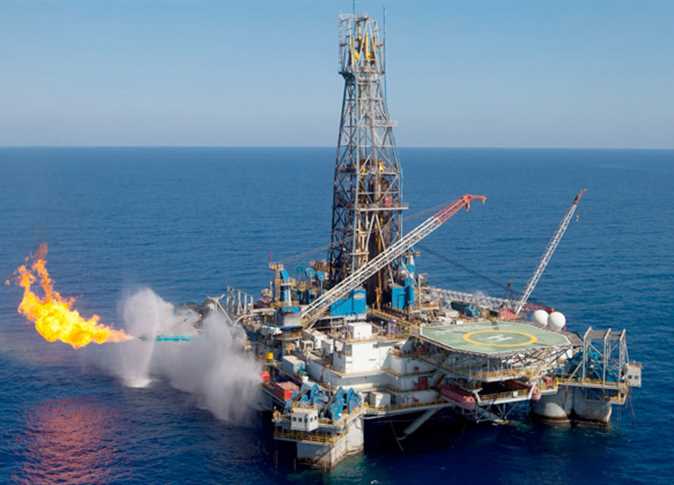 Petroleum Minister Tarek al-Mulla announced that international bids for oil and gas exploration in several regions of Egypt will be launched in 2018.
In a report prepared on the Petroleum Ministry's 2018 plan, he expected that Egypt will achieve self-sufficiency in natural gas after finalizing a number of projects to develop discovered natural gas fields.
These projects include the development of the Zohr field's first phase in the deep waters of the Mediterranean Sea, the second phase of the north Alexandria and west Mediterranean Sea fields, Atoll gas field in north Damietta, Noras field in the shallow waters of the Nile Delta, and concluding the natural gas exploration project in the north Damietta area.
Mulla promised to operate the Egyptian Refining Company's new refinery project in the Mostorod area and to complete the second phase of the expansion project of the MIDOR refinery in Alexandria. He also promised to complete new projects currently being implemented by the Alexandria National Refining and Petrochemicals Company for high octane gasoline production which will contribute to covering the growing domestic market needs.
Mulla promised to operate the liquefied natural gas berth belonging to the SUMED company in the Red Sea port of Ain Sukhna and to establish a number of warehouses for the storage of diesel there.
The Petroleum Ministry also plans to start procedures for the establishment of the Egyptian Phosphate Marketing Company to set a fair price for Egyptian phosphate on the international market.
He added that 12 new oil agreements are underway with a total investment of a minimum of US$433 million, in addition to other agreements that will result from upcoming bids.
Edited translation from Al-Masry Al-Youm