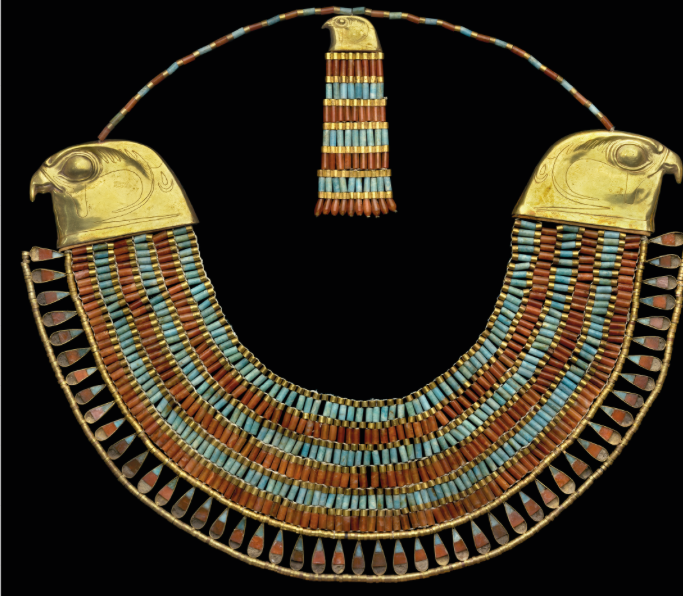 Minister of Tourism Rania Al-Mashat headed to Monaco on Thursday to take part in the Egyptian exhibition titled "The Golden Treasures of the Pharaohs – 2,500 Years of the Goldsmith's Art in Ancient Egypt" which will take place from 7 July 7 to September 9, reported SIS.
The exhibition will be inaugurated on Friday by Egyptian Minister of Antiquities Khaled el Anani and Prince Albert II of Monaco, and is held under the auspices of the  Egypt's Ministry of Antiquities and Grimaldi Forum center in Monaco.
One-hundered and fifty pieces will be on display at the exhibition, and will then be returned to Egypt to their final display venue at the Egyptian Museum, which is set to reopen on November 15, after renovations.
In statements ahead of leaving Cairo, Mashat lauded the efforts exerted by the Ministry of Antiquities to hold external exhibitions for Egypt's monuments.
The minister stressed on the importance of displaying Egyptian artifacts abroad, as it serves as the best advertising tool to Egypt, which represents a indispensable factor of luring tourists during the next period.
Mashat explained that this exhibition was inspired by the success of  the Tutankhamen exhibition, which took place in March, and attracted around 20,000 people per week.
The ministry also has long-term plans to display Egyptian artifacts all over the world. In 2021, "King Tut: Treasures of the Golden Pharaoh" exhibition will arrive in Sydney, Australia, according to ABC News. The exhibition is set to tour 10 cities displaying 150 objects.