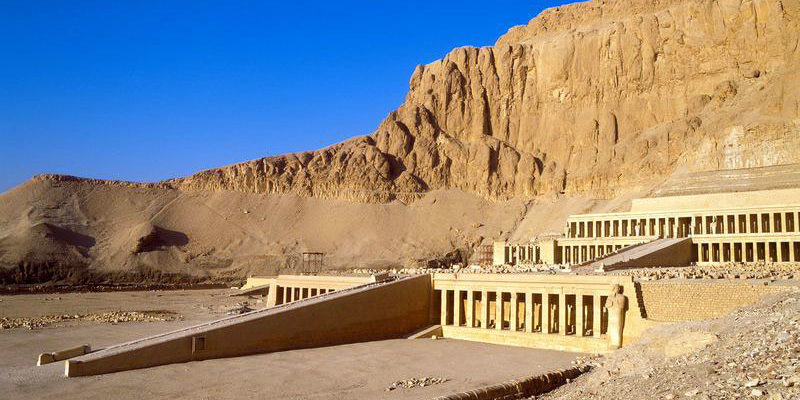 A concert organized earlier in February at the Temple of Hatshepsut has raised hotel occupancy rates in Luxor to 100 percent, including one star hotels while accommodation prices rose by 30 percent due to high demand, the Cultural Tourism Marketing Committee announced Tuesday.

The concert was organized by a company specialized in social media marketing.
The Cultural Tourism Marketing Committee is adopting a strategy based on organizing artistic events in Luxor, Mohamed Othman, head of the Cultural Tourism Marketing Committee, said, explaining that the ancient Egyptian civilization was the cradle of music, art and architecture.
Thus Luxor can be a place where Western art connects with the East.
The head of the Supreme Council of Antiquities, Mostafa Waziry, assured that the Ministry of Tourism and Antiquities supports hosting artistic events with the aim of stimulating tourism and increasing tourism flow to Egypt,

Broadcasting concerts via social media creates free publicity for Egyptian archaeological destinations, and its clips can be used in promotional campaigns during the international tourism fairs, Othman said.
Othman confirmed a positive outlook for the current tourist season, with a flow of various nationalities from the European market such as France, the UK and Germany.
He added that this increases the interest in investors for hotel investment in Upper Egypt, explaining that the current flows indicate the need for more hotel rooms and entertainment projects in Luxor and Upper Egypt.