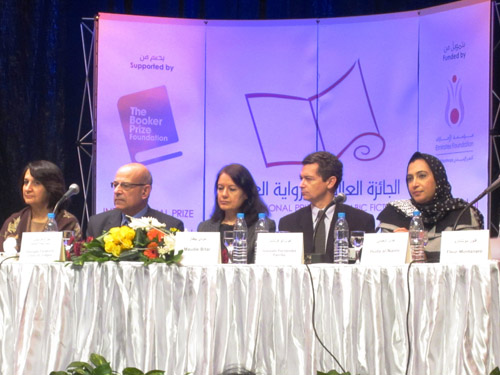 Different groups that have been separated by political rivalry and contradictory interests marched together on Sunday to the Parliament building demanding the release of over 300 people detained by the military following clashes in Abbasseya last week that left at least 12 dead.
On their way to Parliament, protesters removed the barbed wire fence blocking Qasr al-Aini Street opening up the street for traffic for the first time since December. The barbed wire and a concrete wall — already torn down by protesters — were put up by the military in December following clashes near the Cabinet building.
Taking part in the march was the April 6 Youth Movement, Youth for Freedom and Justice Movement, Revolutionary Socialists, Kefaya movement, Socialist Popular Alliance Party, as well as students from Al-Azhar, Ain Shams and Cairo universities. Each group held the names and pictures of members and colleagues who have been arrested.
Protesters demanded the end of military rule, blaming the military council for the violence and for cracking down on revolutionaries. "Release the revolutionaries and prosecute the criminals," one banner announced.
With members from groups across the political spectrum among the detained, protesters called for unity among themselves in their fight against the military. "One national movement, against the rulers oppressing us," protesters chanted.
"We are in a critical phase where the revolution is in danger," said Mostafa Shawky, member of the 25 January Revolution Youth Coalition. "This march is proof that the youth are still capable of continuing their revolution despite all the challenges they face."
Shawky is among many in the march who accuse the military council of orchestrating the clashes in order to create chaos, which would necessitate postponing the transfer of power to civilians.
The presidential election, after which the military has pledged give up the power that it has held since February 2011 to a civilian president, is scheduled for later this month. Some accuse the ruling military council of manufacturing violent events in the last few months to justify a continued hold on power.
"The military council has been pressuring people through crises; we are pressuring them through marches and protests to give up power on time," said Assem, another marcher who requested his last name not be used.
Reaching the Cabinet, the protesters chanted against members of Parliament, urging them to side with the people.