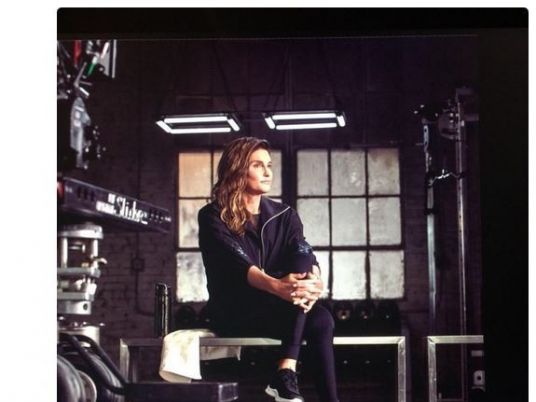 H&M has revealed the details of its new sportswear line 'For Every Victory', along with a glimpse of its campaign featuring Caitlyn Jenner.
The high-fashion collection, which was developed in collaboration with the Swedish Olympic Team, celebrates the power of personal victories. In keeping with the theme, its campaign stars are "inspirational personalities who have all achieved their own victories, whether in sport or through life experiences."
The collection focuses on core sports and training pieces, with all garments tested by the athletes on the Swedish Olympic team, who advised the brand on design, performance and wearability. Its color palette of black, grey, dusty pink and gold is similar to that of the team's kit, which was also designed by the Swedish retailer.
Pieces include performance T-shirts, sports bras, running shorts and leggings crafted from quick-drying, breathable materials designed to help optimise performance.
Recycled polyesters have also been incorporated into the collection, flying the flag for sustainable fashion, a cause the brand has championed via various initiatives over the past few years.
The For Every Victory campaign celebrates the power of sport and self-belief to transform people's lives. Olympic gold medalist and transgender role model Caitlyn Jenner will be fronting the line's campaign, which celebrates the power of sport and self-belief to transform people's lives. She stars alongside Chelsea Werner, a gymnast with Downs Syndrome, surfer Mike Coots, who lost his leg in a shark attack, and boxer Namibia Flores, who has fought against prejudice to pursue her dreams.
For Every Victory launches together with the campaign in stores and online at hm.com on July 21.