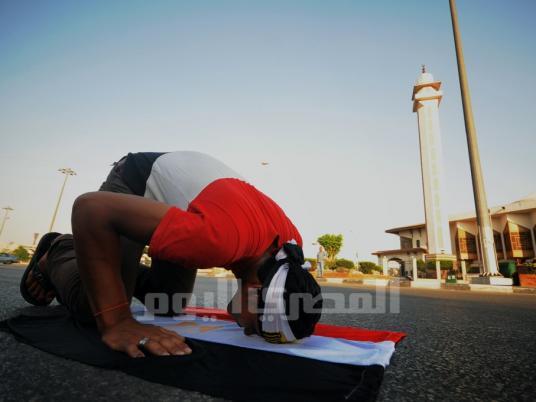 Maspero, the building that overlooks the Nile Corniche and has witnessed many political events, particularly in recent years, is being used as the setting for the "Hazza fi West el-Balad" (A Shake Downtown) play to tackle the shortcomings of the Muslim Brotherhood rule up until the June 30 protests.
The play includes criticism and projections on the Muslim Brotherhood's rule, as well as several politicians and journalists, until an earthquake demolishes the Maspero building.
The play made its debut on Wednesday evening at the Floating Theater.
Its characters frequent the Maspero building and include Senusi, the doorman, Zizo, an infamous actor and Lola, a singer and a dancer who comes to Maspero after a choreographer deceives her into believing she is nominated for a TV show. The man instead attempts to use her in a sexual bribery scheme against officials. The play addresses the Muslim Brotherhood's Parliament through a character who plays the role of an MP.
Edited translation from Al-Masry Al-Youm