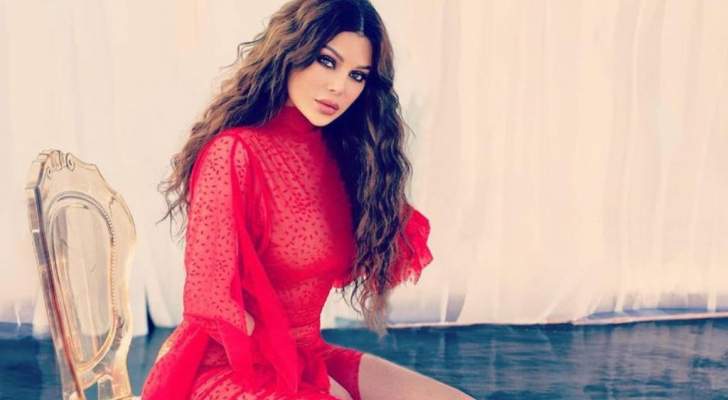 Lebanese singer and actress Haifa Wehbe thanked the "fair Egyptian judiciary" after it sentenced her former business manager to three years in prison over fraud and two years in prison over seizing Wehbe's money.
The singer had accused her ex-manager, Mohamed al-Waziry, of seizing US$4 million dollars from her money a power of attorney that she granted him to collect fees from producers and party organizers.
Wehbe published the court statement on her official account on Twitter, adding: "The verdict in the cases of swindling and seizure has been issued. Thanks to the fair Egyptian judiciary, victory is only from God, praise be to God."
الحكم في قضيتيّ النصب والاستيلاء
شكرا للقضاء المصري العادل 🇪🇬
ما النصر الا من عند الله والحمدلله 🙏🏻 pic.twitter.com/0uCXMtzvXz

— Haifa Wehbe (@HaifaWehbe) February 22, 2021
The ruling was issued by the Zayed Misdemeanor Court on Monday.
Waziry was also referred to criminal court for money laundering, according to a Facebook post by Counselor Yasser Kantoush, Wehbe's lawyer.
In May 2020, Wehbe denied Waziry's claims that she had married him, and a family court upheld her claims when Waziry was unable to produce a valid marriage contract.