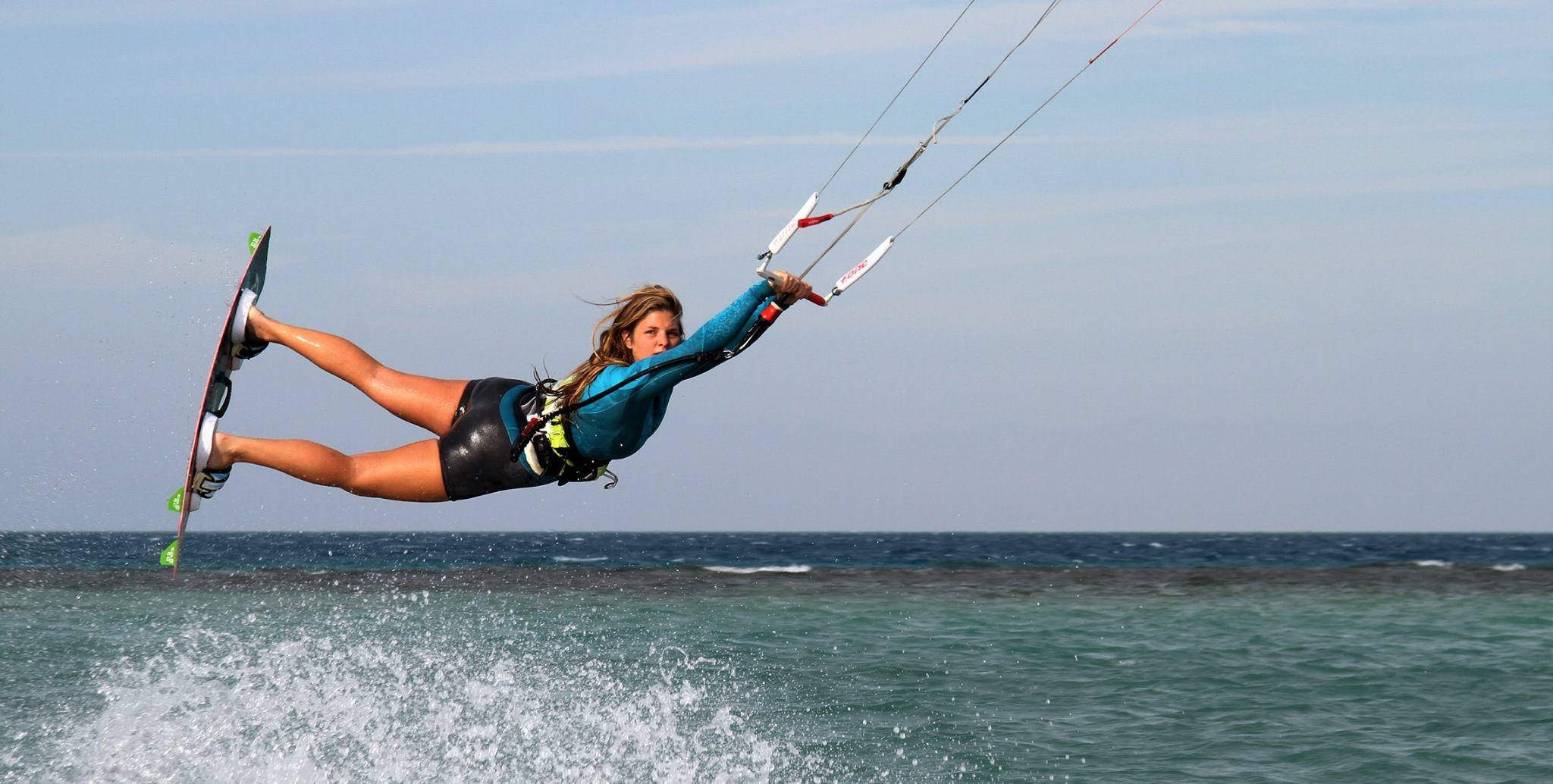 Much has been said in Egypt about sports being a man's domain, and it's no secret that kite-surfing falls under that umbrella to the extent that it can be a complete novelty when a woman shows up on the scene, however, 28-year-old Mia Ayoub is shattering gender stereotypes by starting up the very first kite surfing camp for women in Gouna.
"Many girls these days want to go on an active holiday alone or with a friend, and my Kite Tribe Girls Camp is a holistic approach to an active, sunny holiday," Ayoub told Egypt Independent.
She added that girls interested in kite-surfing — be it complete beginners or advanced riders — will have everything organized for them in the camp from the moment they arrive till they go home.
"They stay in a beautiful villa, kite-surf every day, enjoy private yoga sessions, and get to do other activities when there is no wind,"Ayoub said.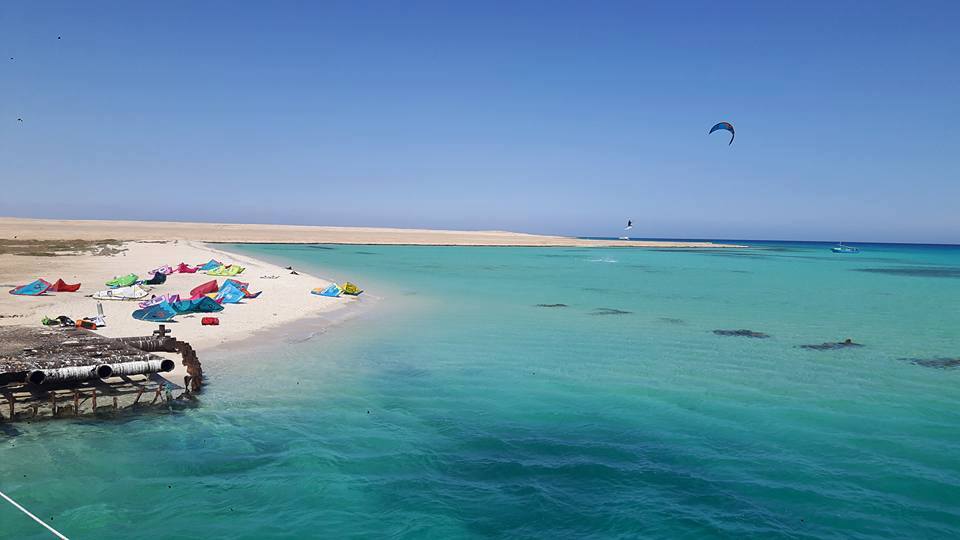 Ayoub, who originally had moved to Gouna to work in real estate before finding she had a passion for the water sport, started out as a part time photographer for a project called "Kiteboarding Club", which is aimed at girls seeking to improve their riding skills or learn new tricks out on the water. Soon after, she was asked to run the workshop once a week.
"I found that I love to teach and that women especially need that extra push to get into the sport, so I thought why not combine my skills and passion for kite-surfing to create something completely new?" she said.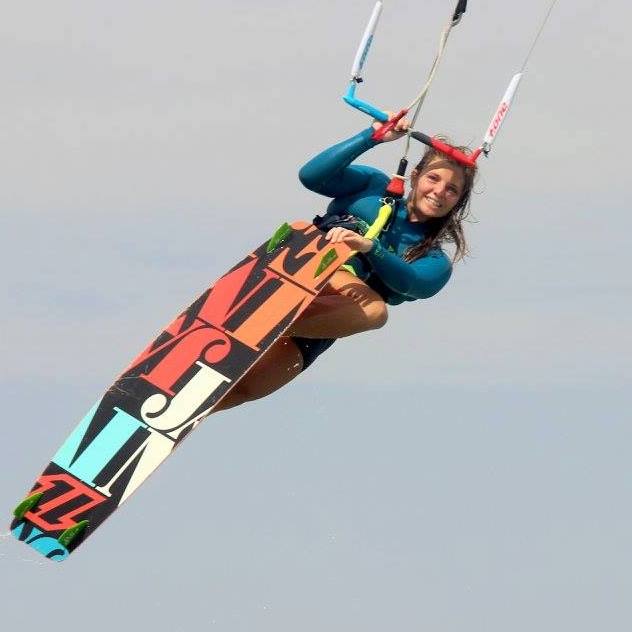 Ayoub, along with her sister, is set to launch her own venture, Kite Tribe Girls, this September, offering a space where women can feel comfortable and confident enough to excel in the sport.
In creating a women-only camp, Ayoub wanted to remove any elements that would cause a woman to feel uncomfortable in such a demanding sport.
"Men bring a more competitive streak to kite-surfing. This isn't a sport where you want to feel too pressured, as it is extreme and can be dangerous. Women are more open to sharing their fears and worries, and I want to provide them with a more supportive environment," she said.
Ayoub believes that for riders to progress and enjoy an unforgettable experience, they need to relax and take their time.
"I've seen it so many times where a guy brings his girlfriend on holiday and tries to teach her kite-surfing. He always expects too much and as a result she feels pressured, doesn't enjoy it and never tries kite-surfing again!" she added.
Ayoub plans to hold camp sessions in the Fall and Spring, and welcomes Egyptians and women from across the world. The first camp is set to begin on September 10 and will run until September 17.
The camp package will include kite-surfing lessons and coaching, equipment and storage, and a range of other activities. The total price for the week is €900, which includes accommodation for seven nights.
Moreover, surfers who are interested can obtain a kite-surfing license afterwards, by sitting an exam and having their practical skills on the water assessed by Ayoub.
"The hardest part is to bring girls over to join the camp. I don't have a large reach yet and there are many other girls' camps around the world," Ayoub said.
"Convincing people to come to Egypt instead of going to Europe or elsewhere is a challenge."
Through the camp, Ayoub aims to introduce people not only to kite-surfing as a sport, but also introduce them to the kite-surfing community.
"Above all, I want to give the girls a fun-filled, active week, which they come away from with new friendships and amazing memories."
You can contact Kite Tribe Girls by visiting their Facebook  page