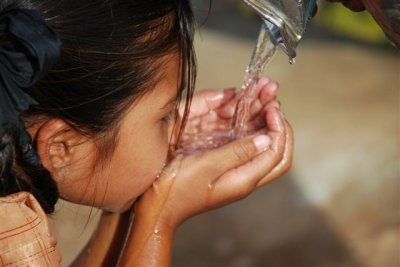 Fourteen projects are being implemented in the drinking water sector to cope with malfunctions or weaknesses in water pressures in Giza governorate, Major General Ahmed Rashed, governor of Giza, said.
The projects include new water stations and the expansion of already existing ones, he added during a meeting with Mamdouh Raslan, President of the Holding Company for Water and Wastewater, and Hassan al-Far, Chairman of the Drinking Water and Wastewater Executive Agency, and representatives of utility sectors.
The state has pumped huge funds into implementing these projects to confront problems related to the drinking water sector, Rashed said.
A timetable for the completion of ongoing projects has been set, he said, referring to coordination between various utility companies and the local authorities to provide all means of support and official permits required for the completion of the listed projects, especially projects that have been hindered for years.
He added that the ongoing projects will contribute to solving problems related to drinking water in Giza areas with high population densities.
Next March will see the entry of new projects to the service, according to Rashed.
Rashed instructed his subordinates to provide plots of land suitable for the establishment of lifting stations for the sewage projects under construction.
Edited translation from Al-Masry Al-Youm