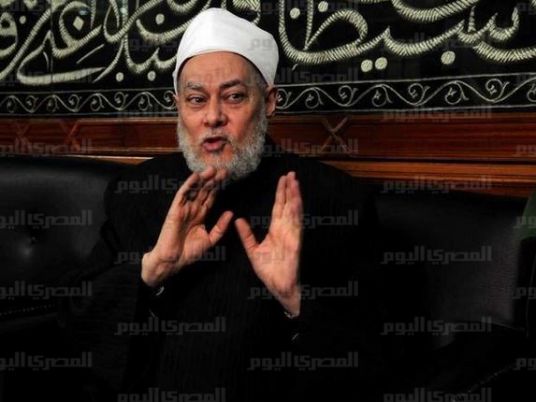 Giza police say they have captured four more people involved in the failed assassination attempt on Egypt's former Grand Mufti Ali Gomaa, bringing to total in custody to five, security sources told al-Masry al-Youm on Thursday.
The four suspects arrested in recent days have already confessed their involvement, say police, along with a suspect arrested last Friday, who police say provided information on the identities of his colleagues.
In addition to the attempt on Gomaa's life earlier this month, the five suspects have confessed to 10 other terrorist attacks in west Giza and 6th October City, including an attack earlier in August on a checkpoint on the Axis Road, in which eight people were injured, including three security personnel.
Gomaa's would-be killers belong to the Muslim Brotherhood and received military training in desert areas to the south of Giza, according to Khaled al-Balshy, head of Giza General Investigation Directorate.
According to Balshy, the suspects had complied a hit-list of assassination targets, inculding media and religious figures who supported the ouster of former president Mohamed Morsi in 2013, with Gomaa at the top of the list.
The first of the five suspects was arrested in a police raid last Friday morning, in which security forces seized four automatic rifles, 14 magazines and a large number of bullets from the suspect's house.
This raid was in turn the result of a tip-off resulting from interviews with 10 suspects linked to the Muslim Brotherhood and involved in other violent crimes. Investigators narrowed down their investigations from an original field of around 1,200 potential suspects.
No details have yet been released on the trial of the five suspects who provided confessions, nor on whether other suspects are being sought in the same case.

Gomaa survived an assassination attempt on August 5 that left one person injured after a gun-battle between the assailants and the preacher's bodyguard. The attack occurred at noon on Friday as Gomaa left his home in 6 October City, leaving one bodyguard in hospital with a gunshot wound to the foot.
Edited translation from Al-Masry Al-Youm