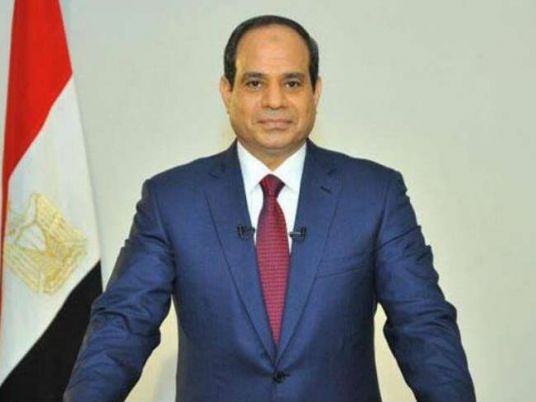 President Abdel Fattah al-Sisi has been chosen as Africa's most influential leaders by Forbes Middle East, which ranked the Egyptian president 51th in its annual list of the world's most outstanding figures.
The Forbes list contained the names of 72 heads of states, international organizations and world corporations.
Russian leader Vladimir Putin tipped the last, heading off US President Barack Obama who came second. In third and fourth place came Chinese President Xi Jinping and Pope Francis I of the Vatican. German Chancellor Angela Merkel came fifth in the list.
The magazine attributed its selection of Sisi to what it believed as his outstanding role in Egypt's stability and security, crediting the Egyptian president to fending off civil war and his battle against terrorism since the ouster of his predecessor Mohamed Morsy in 2013.
"The new Egyptian president is driving forward much-needed economic reforms in the country and is seen by the West as a moderate force in the region", the magazine said.
Its chief editor, Kholoud al-Omian, said Sisi has managed to drive the Arab World's most populous nation towards stability and reinforced its relations with world countries.
It also credited the president for his success to raise LE61 billion from Egyptians within eight days to finance his New Suez Canal project, dubbing the fact the biggest financial process in Egypt's modern banking history.
Sisi narrowly lost Time magazine's poll on 2013's person of the year to Pope Francis.