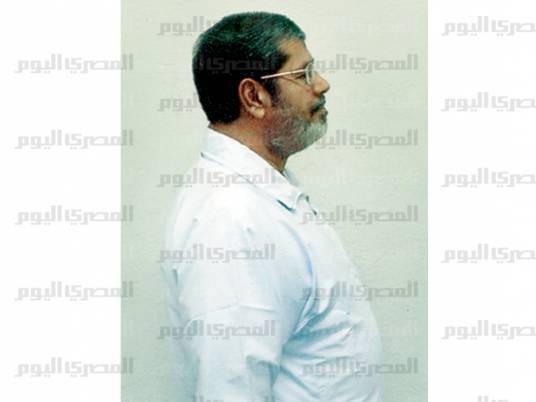 The Freedom and Justice Party, the political arm of the Muslim Brotherhood, called on its supporters to take pictures of themselves in white clothes similar to those that deposed President Mohamed Morsy wears in prison.
"The color white is the color of pride. Prison for honest people is pride," the party posted to its official Facebook account on Sunday. "Just your picture in white clothes says a lot. They [the authorities] think that the picture [of Morsy in white] undermines him."
The party Facebook page published Morsy's picture in white clothes next to the South African leader Nelson Mandela, also in white clothes.
Morsy's picture in white was published by Al-Masry Al-Youm after Morsy finally agreed to wear prison cloths. He had refused to where them in his previous court hearing on 4 November.
Edited translation from Al-Masry Al-Youm