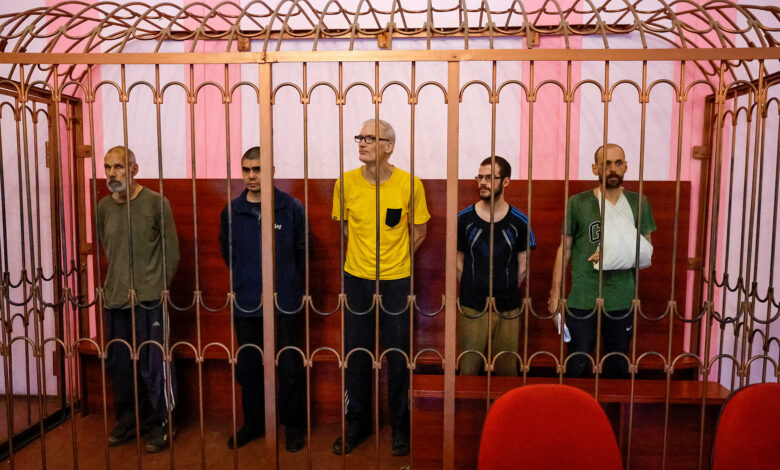 Five British nationals have been released as part of a prisoner swap between Ukraine and Russia, the UK government confirmed on Thursday.
Aiden Aslin, Shaun Pinner, John Harding, Dylan Healy and Andrew Hill have all been released, according to the government.
Two American veterans and three further nationals from Morocco, Sweden, and Croatia have also been released as part of a deal brokered by Saudi Arabia.
All five citizens are "back safely in the UK", non-profit organization the Presidium Network — which has been supporting Healy's family — told the BBC Thursday.
The Presidium Network's co-founder Dominik Byrne added that the released Brits — captured while fighting alongside Ukrainian forces — were "looking forward to normality with their families after this horrific ordeal."
The UK government has not yet confirmed the process that brokered the group's release, the report from the BBC added.
The confirmation follows British Prime Minister Liz Truss announcement of the group's release on Wednesday.
"Hugely welcome news that five British nationals held by Russian-backed proxies in eastern Ukraine are being safely returned, ending months of uncertainty and suffering for them and their families," she said in a tweet.
Truss thanked Ukrainian President Volodymyr Zelensky for "for his efforts to secure the release of detainees" and Saudi Arabia for its "assistance."