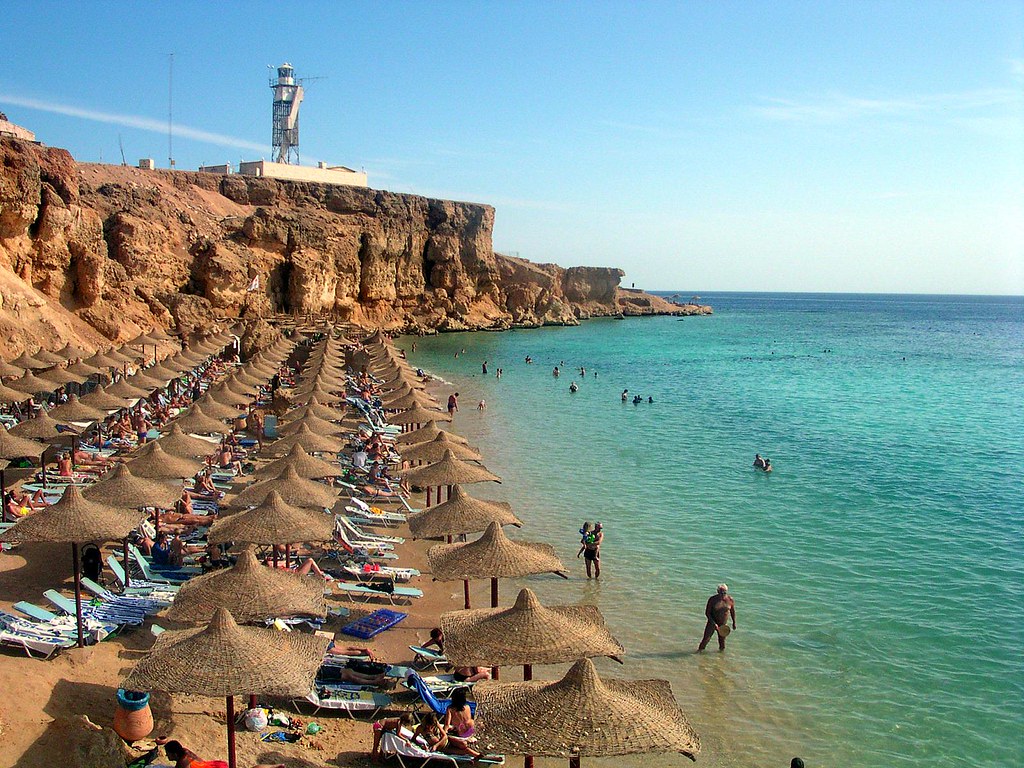 The first British flight to Sharm el-Sheikh International Airport since 2015 will arrive in December coming from London, Chairman of the Board of Directors of the Egyptian Holding Company for Airports and Air Navigation (EHAAN) Ahmed Genena announced, adding that the flight will carry a total of 168 passengers.
The British airline will continue operating the same flight weekly until March 2020, timed to match the anticipated increase in tourist inflow to Sharm el-Sheikh for the winter season, he said.
Major General Wael al-Nashar, President of the Egyptian Airports Company, said that Sharm el-Sheikh International Airport has received the renewal of the International Organization for Standardization (ISO) certification for safety and quality standards.
Sharm el-Sheikh is preparing for the return of British tourism upon the recent lifting of the UK flight ban after a lapse of four years.
The UK announced a flight ban on the city after a Russian passenger plane crashed in Sinai in October 2015. The Egyptian government has been in the process of implementing a sophisticated security system to cover the entire city, especially the airport, since then.
In this context, South Sinai Governor Khaled Fouda met on Sunday with the British Ambassador to Cairo Jeffrey Adams to discuss cooperation for the return of British tourism to Sharm el-Sheikh. The latter explained the efforts exerted to develop the city during the talks.
Fouda thanked Adams for his influential efforts toward the return of British air traffic to Egypt.
Edited translation from Al-Masry Al-Youm