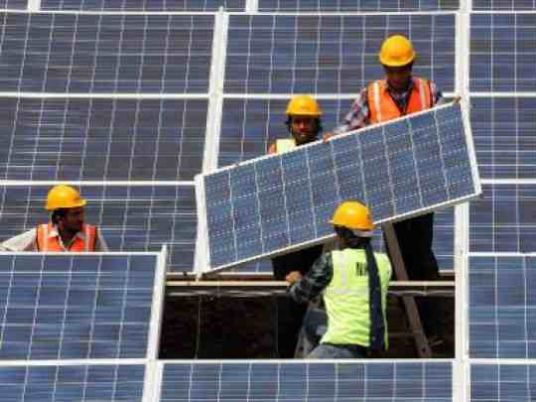 Finance Minister Hany Qadry Dimian said he is willing to allocate LE1 billion to boost solar energy in Egypt, Al-Masry Al-Youm reports.
Currently, most of Egypt's electricity grid is fueled by natural gas power plants, at 70 percent, followed by oil power plants at 20 percent and 10 percent from renewable, most of which is hydroelectric, according to the
US Energy Information Administration
.
Diversifying energy sources would help alleviate burdens on the state budget, Dimian said.
Dimian also stressed that Egypt should work to conserve energy by switching to LED bulbs in street lamps in all governorates, which he argued could save the country from having to build new power stations.
He said there is a plan to update power stations so as to avoid outages in the summer.
Dimian also announce that a US$1 billion Kuwaiti grant that Egypt received this year was used to repair power stations instead of reducing the budget deficit.