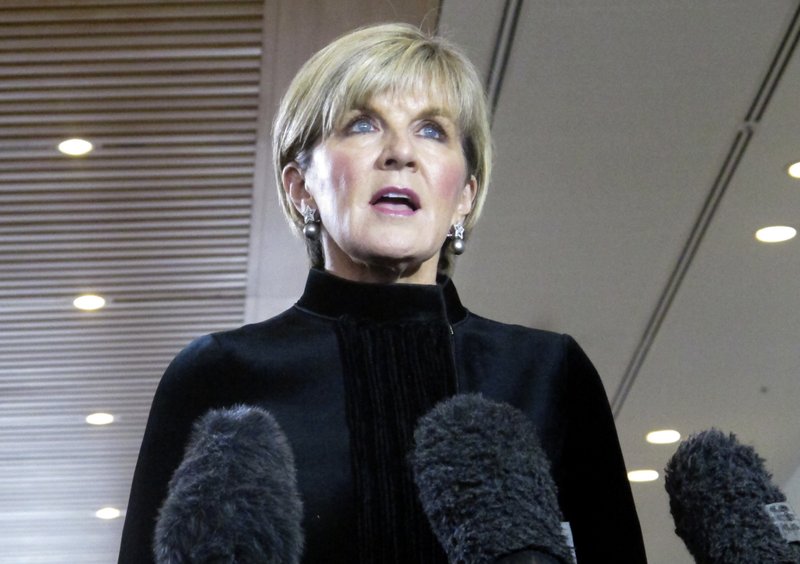 In most cases, the conviction of a Thai man trafficking rhino horns through a bizarre scheme that involved hiring prostitutes to pose as trophy hunters would have marked the end of the story.
But investigators took an unusual, next step — deciding to "follow the money" that helped bankroll the South African operation. That led to a court order last year to seize Chumlong Lemtongthai's Thai bank accounts and other assets, including a house worth $142,000, to shut him down.
It was one of an increasing number of cases illustrating how nations are shifting tactics in fighting a global wildlife trafficking market worth up to $23 billion, after decades of relying on headline-grabbing police raids that have had little overall effect in halting illicit trades.
The idea is "to pick the pocket of the wildlife traffickers and try to freeze them in their tracks," said Steve Galster, founder of the anti-trafficking Freeland Foundation.
The approach is quickly becoming mainstream.
The UN General Assembly this week urged the world's nations to adopt laws that allow wildlife crimes to be investigated as potential money, laundering crimes. That allows law enforcement agents to use actions against traffickers such as seizing assets, monitoring of financial transactions and red-flagging suspicious accounts or individuals.
With crime gangs increasingly turning to wildlife smuggling as a lucrative trade, experts say customs agents and police need to begin adopting these tools commonly used to fight drug lords and other crime kingpins.
"We've gone beyond kicking down the door and looking for animals in the back room, to looking at who's the kingpin, who's the transportation coordinator, who ultimately is the vulnerable node in the syndicate without whom the syndicate wouldn't work," said Galster, whose group has teamed up with law enforcement agencies to bring down several trafficking rings in recent years.
A new report this week calls this effort "urgent," given how quickly crime gangs are evolving.
Agencies fighting wildlife crime need to conduct financial investigations after every bust — to identify broader crime networks and uncover criminal proceeds that can be frozen or confiscated, says the report by the Royal United Services Institute, a British think tank.
Suspicious transactions and bank clients can be "red flagged" for agencies including financial intelligence units to monitor and investigate, it says. Watch lists of alleged poachers can be shared.
"We've been very slow to recognize wildlife crime as serious transnational organized crime," said Cathy Haenlein, one of the report's authors.
The trafficking epidemic has surged in recent years as incomes in Asia have risen.
Tons of carved ivory, ivory tusks, rhino horns, live pangolins and pangolin scales have been seized in just the last few months in Malaysia, Thailand, Vietnam and Indonesia. Hong Kong seized its biggest ivory haul in three decades — a shipment worth nearly $10 million.
But most arrests still only involve low-level smugglers.
For too long, Haenlein said, nations saw wildlife trafficking as an issue for conservationists. That's allowed traffickers to flourish — using crypto-currency markets to make illicit bulk trades, or stockpiling durable animal parts like pangolin scales or elephant tusks in an attempt to corner the market.
That gives traffickers perverse incentive to drive down a species' population so that the value of their stockpile goes up even further.
But international investigators and countries' crime units are catching on.
Now, "it's very clear that it is about the money," Haenlein said. Focusing investigations on the connections between poachers, smugglers and those financing the operations "could have the potential to change the game."
Interpol recently said it was now going after high-profile Asian traffickers sourcing wildlife from Africa with help from anti-corruption crime units and digital forensics, to extract data from seized electronic equipment.
Some investigators are tracking sea shipments in an attempt to identify is booking suspicious cargo transports around the globe.
"A large seizure often has interesting facts around it," said Julian Newman of the Environmental Investigation Agency. "Money has been moved somewhere to book a container (for the smuggled goods)."
Only by following the money will investigators track down the kingpins and financiers, who "never touch the stuff, they handle it through proxies," Newman said.
But countries still aren't moving fast enough to follow the financial breadcrumbs, said a July report by the Asia-Pacific Group on Money Laundering and the UN Office on Drugs and Crime.
Only a dozen or so governments, out of 45 surveyed, said they were using financial investigation techniques, seizing assets or pursuing money laundering charges for wildlife cases, the report said. Many struggle with lack of funding or little political will.
"Financial investigations don't come for free or cheap," said Chris Batt, a UNODC adviser who led the study. "You've got to train and commit (investigators) for the cause."
Seizing assets can work to spook criminals into avoiding the wildlife racket, experts say.
They can also offer incentives for governments, who might invest seized assets in the law-enforcement agencies working to bring down wildlife crime.
But the case examples underscore how much work is left to be done.
Three years ago, Thailand froze $37 million in assets linked to a tiger trafficking ring in the country's northeast, after investigation helped by Freeland. But the alleged ringleader remains free, and the case stalled.
The case of Chumlong, the Thai rhino horn trafficker, marked a small but rare victory. But that case, also, is not yet over.
Chumlung was imprisoned in 2012 after being sent by the Southeast Asian trafficking syndicate called the Xaysavang network to take advantage of South Africa's permit system for professional trophy hunts. He hired prostitutes to pose as hunters, and organized sham expeditions during which 26 rhinos were killed, according to court documents. Customs papers were then doctored for shipping the rhino horns to Laos.
The decision to go after his assets was made only in 2016, after agents received training in asset recovery. Still, the alleged Laotian kingpin of the Xaysavang network, Vixay Keosavang, remains at large with a US bounty of $1 million on his head.