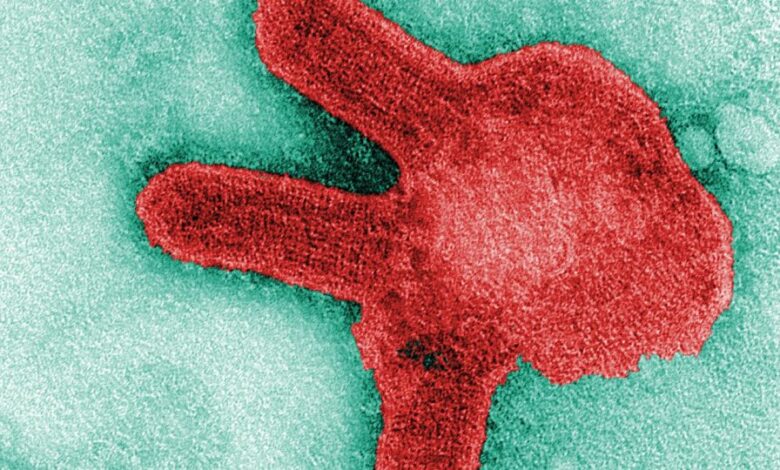 A professor of health economics and epidemiology at Ain Shams University Islam Annan warned of the threat the Marburg virus poses, as its death rate stands at 80 percent.
During a phone-in with TV host Amr Adib on his show "al-Hekaya" (The Story), on MBC Masr TV channel on Saturday, Annan said that the Marburg virus has existed since 1967, and cases appear annually.
He explained that the current Marburg virus outbreak in Equatorial Guinea likely originated from fruit bats.
Annan assured that the virus does not spread quickly, as it is transmitted between people through close contact with bodily fluids.
Bats were also the first suspect in the outbreak of the coronavirus in China on January 2020.
The professor said that work is underway on creating vaccines for the Marburg virus.
He said that the disease appeared for the first time in 1967, after laboratory workers were exposed to tissues of infected monkeys in Marburg, and this led to the emergence of simultaneous outbreaks in laboratories in Marburg, Germany and Belgrade, Serbia.