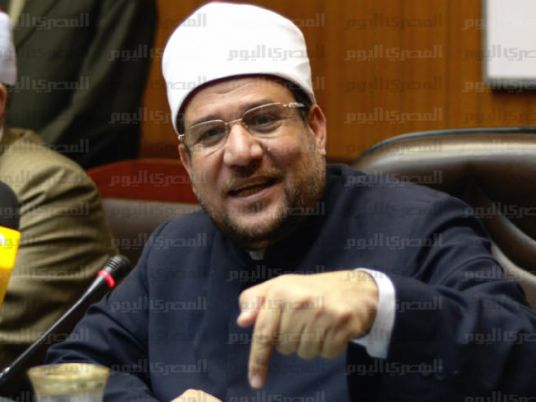 Endowments Minister Mohamed Mokhtar Gomaa said on Sunday that his house in his hometown of Beni Suef was the target of a failed terrorist attack.
"It will only strengthen my faith in God and in the cause of our country in the face of terrorism," he said.
Unknown assailants attempted to burn down the minister's house on Sunday, in the village of Saft Rashin in Beni Suef. His neighbors said they saw fire coming out of the balcony of the two-story house, and that they put it out quickly.
The house was vacant, as the minister only uses it occasionally.
Initial investigations revealed that two men on a motorcycle threw a Molotov cocktail at the house and drove away.
The minister was in the village last week to meet with Endowment Ministry officials.
Edited translation from Al-Masry Al-Youm