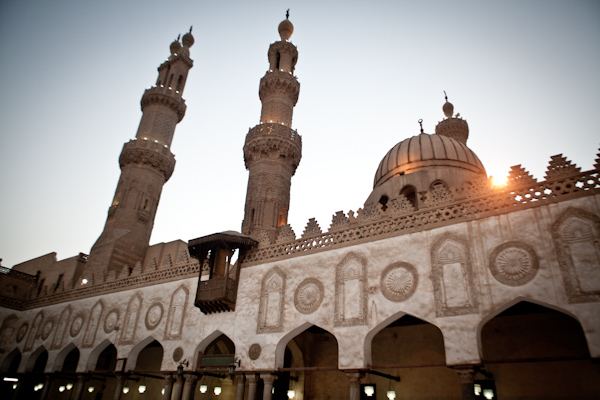 Endowments Minister Mohamed Mokhtar Gomaa said in a Monday statement that he contacted Health Minister Hala Zayed to discuss whether fasting in Ramadan would make people more vulnerable to catching the coronavirus.
Based on the phone call, Gomaa said that coronavirus patients should not fast while healthy individuals can fast as normal.
The virus's spread has nothing to do with fasting, he stressed. Only those who are ill with the virus or other conditions should not fast, based on their doctor's recommendation.
The most important action against the virus is social distancing and preventive measures such as disinfection, Gomaa said, alongside following the guidelines issued by the Health Ministry.
Islamic sharia law classifies two types of people that should not fast, he explained; those who suffer from a temporary disease and those suffering from a chronic illness.
Egyptian authorities earlier this month have dispersed groups of people across the country attempting to perform Friday prayers, in direct violation of governmental orders banning congregations.
Gomaa stressed that any attempt to forcefully open mosques in violation of orders to suspend congregational prayers is an act of aggression against Sharia law.
"We have affirmed and the Dar al-Iftaa has affirmed that doing so is a sin and an aggression against the law, and we will deal with it decisively," he said.
Egypt's Religious Endowments Ministry issued an order on March 21 to halt Friday prayers and congregational prayers, closing all mosques and their attachments.
Azhar's Senior Scholars Authority, and Egypt's Dar al-Iftaa have earlier allowed the suspension of Friday prayers and congregation prayers as part of measures against the virus.