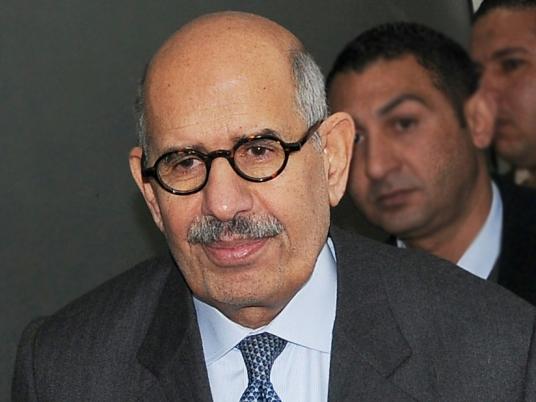 Former Vice President Mohamed ElBaradei has renewed his criticisms of the detention and prosecution of Egyptian political activists under the current government of President Abdel Fattah al-Sisi.
"Nations are not established on oppression…jailing the youth is a crime against the future," tweeted the Nobel laureate and the former chief of the International Atomic Energy Agency.
ElBaradei's comments come as Egyptian activists launched an online campaign demanding the release of Alaa Abd El Fattah, a prominent opponent to military trials, who has spent one year in prison of his five-year sentence. Abd El Fattah was found guilty of assaulting security and rioting during protests outside Egypt's parliament in 2013.
ElBaradei left his post as vice president in 2013, protesting the government's harsh crackdown on the Muslim Brotherhood supporters of former President Mohamed Morsi.
Edited translation from Al-Masry Al-Youm