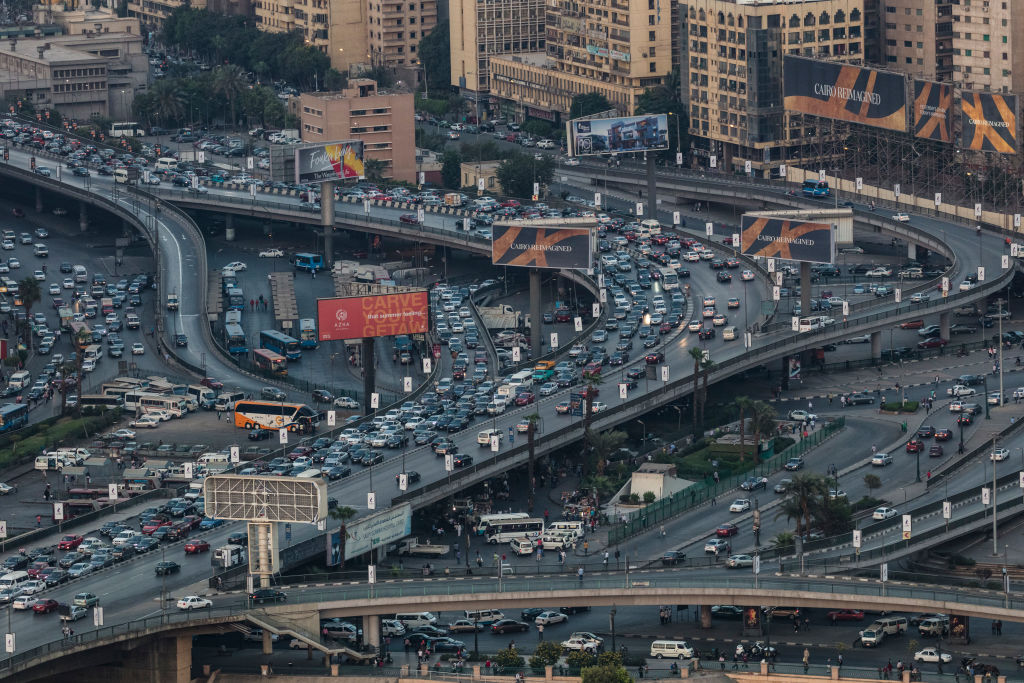 Egypt's LE175 billion project to build and upgrade approximately 7,000KM of roads is about 55 percent complete, according to Sherif Makhlouf, a member of the Egyptian Junior Business Association (EJB) and CEO of BOOST Consulting Company.
Makhlouf said in a press release that many Egyptians have already begun to feel the effects of the changes, with access and road quality improving.
Furthermore, Egypt has jumped the road infrastructure rankings in the World Economic Forum's Global Competitive Report from 118th place in 2014 to 28th worldwide in 2019.
In his statement, Makhlouf discussed the government's initiative to implement a first-of-its-kind nationwide smart system for some roads.
All roads joining the smart system will be under 24/7 camera surveillance, providing traffic controllers with insight on traffic flow and allowing them to issue tickets.
The system aims to improve driver behavior, as traffic-related deaths and injuries have historically been a major issue for the country.
The system will digitize the processing of traffic violations, sending text notifications to drivers and allowing them to appeal and pay any fines online.
The government will have access to a wealth of data on accident areas, bottlenecks, and movement trends that they intend to use to make further structural improvements.
Makhlouf pointed out that the advancement and increased accessibility to technology have created opportunities to widely implement such systems, and that Egypt is at the forefront of this journey.
However, he said, these improvements must be coupled with increased public awareness and stronger enforcement of safety laws.
The initial phase of the project includes six highways: the Cairo-Suez road, Cairo-Ismailia-Port Said road, the Regional Ring Road, Katameya-Ain Sokhna road, Shubra-Benha freeway, and Cairo-Alexandria desert road.