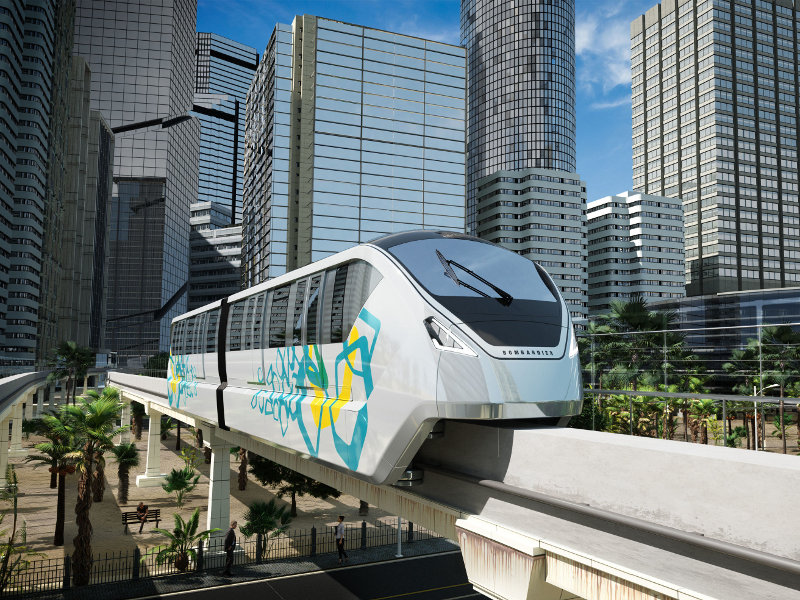 Egypt's Minister of Transportation Kamel al-Wazir on Saturday inspected work being done on the al-Salam/Administrative Capital/10th of Ramadan monorail, which is scheduled to start operating in October.
Wazir began his tour by inspecting the Adly Mansour Central Interchange Station, which will include an integrated service transportation complex and an investment commercial zone on an area of 15 feddans that will exchange services between five different means of transport.
These cover a currently operating third line metro station, a light rail transit station, the "Cairo/Suez" railway station and a Super Jet station, in addition to the "Adly Mansour/al-Salam" reciprocal bus station.
Wazir met with engineers, workers and technicians, and conveyed to them President Abdel Fattah al-Sisi's congratulations for Labor Day.
He stressed on the importance of working around the clock to get the project done by schedule and to the utmost quality.
The light rail transit station will exchange services with the third metro line in Adly Mansour station, the "Ain Sokhna/al-Alamein" electric train in the central station and with the Monorail of the Administrative Capital at the City of Arts and Culture station.
Egypt manufactured four trains out of a total of 22 trains in China, planned to start trial operation in August by supplying five trains in September and another five in October.
These trains are expected to contribute to overhauling the transportation system, positively impacting the livelihood of citizens by allowing them to move between the edges of the new urban cities with ease, saving time and increasing their welfare.
The project line guarantees speedy transportation between Cairo and the new cities (Obour – Mostakbal – Shorouk – New Heliopolis – Badr – Industrial Zone and the 10th of Ramadan – the New Administrative Capital).
Wazir announced earlier this year that the total implementation rate of construction and finalization reached 76.5 percent.
Around 1,200 meters of railways were completed in the sector between Adly Mansour and al-Obour stations, he said, with 960 meters done in the sector between the Badr and New Heliopolis stations.