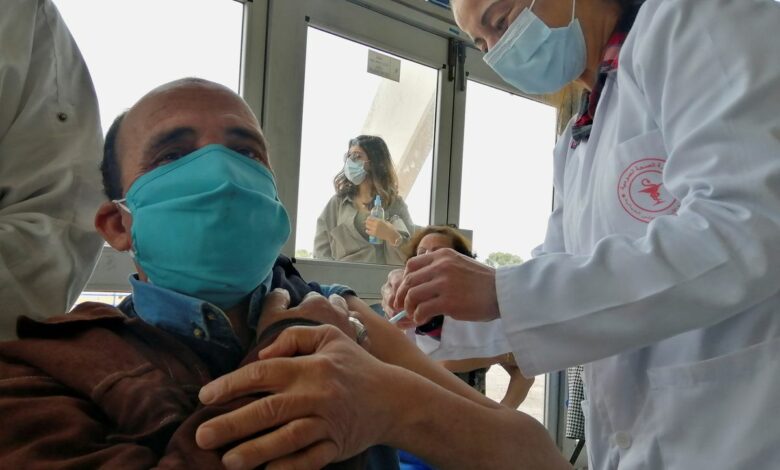 Egypt's Ministry of Health contracted for two new coronavirus drugs that will be added to the treatment protocol for minor and moderate coronavirus cases, Minister Hala Zayed announced.
 Bamlanivimab and Etesevimab, according to an Egyptian study that was part of larger World Health Organization clinical trials, are effective on simple and moderate cases of coronavirus. 
The two drugs proved to alleviate some complications of the virus that could lead to hospitalization. 
Zayed's announcement came on Thursday, as gave a presentation on the latest developments related to the coronavirus locally and globally, including the locations of virus variants and the ministry's plan to address them.
She also discussed the ministry's ongoing vaccine effort, including the issuing of QR-coded certificates for travel to those who have been fully vaccinated.
__
IMAGE: A man receives a coronavirus disease (COVID-19) vaccine at a vaccination centre in Tunis, Tunisia, April 26, 2021. Picture taken April 26, 2021.