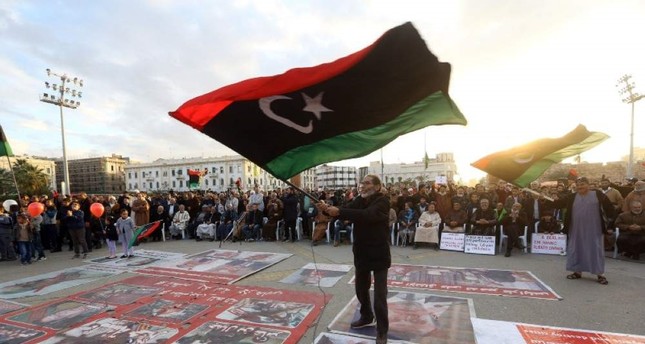 Egypt's Foreign Minister Sameh Shoukry took part on Thursday in a meeting of Libya's neighboring countries in Algeria, alongside the foreign ministries of Tunisia, Sudan, Chad, Niger, Mali and Algeria.
Shoukry asserted during the meeting that Egypt is keen on supporting the security and stability of Libya and its neighbors, adding that the Berlin Conference on Libya was successful in offering a roadmap for a political solution to ongoing violence in the war-torn country.
Sunday's Berlin conference witnessed the participation of several parties involved in the Libyan conflict, including heads of states backing the country's rival governments, as well as Khalifa Haftar, self-styled commander of the Libyan National Army and Fayez al-Sarraj, who heads Tripoli's UN-backed Government of National Accord (GNA). The rival leaders did not meet face-to-face during the summit.
Russian President Vladimir Putin, US Secretary of State Mark Pompeo, Turkish President Recep Tayyip Erdogan, and French president Emmanuel Macron also attended the Berlin summit.
Shoukry praised Algeria for hosting Thursday's meeting, which he said aims at supporting ongoing coordination between neighboring countries, the European Union, Russia, and the United States in order to reach a political settlement to the Libyan crisis.
The meeting explored the latest developments in Libya, which include Erdogan's announcement that he would begin Turkish troop deployments to Libya last Thursday, a move that Egypt and the Arab League have opposed. 
Haftar, the east's most powerful figure, has won backing from a range of foreign allies, including Egypt, France, Jordan, Russia, and the United Arab Emirates for an assault to capture Tripoli that was launched last April. Meanwhile, Turkey, Qatar, and Italy's support for militias allied to the GNA attempting to repel the offensive has further complicated the proxy war for Libya's capital.
More than 150,000 people have been displaced by fighting in Tripoli, according to Reuters.
German Chancellor Angela Merkel told reporters that attendees of the Berlin summit agreed that an unstable truce in Tripoli over the past week be turned into a permanent ceasefire, adding that foreign powers operating in Libya have agreed as well to commit to a UN arms embargo, according to a report from Reuters.
A Turkish-Russian summit last week failed to produce a binding ceasefire, with Sarraj signing an agreement proposed by Turkey and Russia and Haftar leaving Moscow before agreeing to the truce. In response, Merkel announced that Germany would invite the rival leaders to the summit in Berlin on Sunday, according to The Associated Press.
On Saturday, however, forces allied to LNA commander Khalifa Haftar blocked oil exports from the country's main ports on the eve of the Berlin summit, threatening the war-ravaged country's oil output.
On Wednesday, the only functioning airport in Tripoli suspended flights after authorities said that six Grad missiles had crashed into the tarmac, according to Reuters. Flights were briefly resumed before being grounded again following threats from the LNA.
A spokesperson for Haftar's forces acknowledged shooting down a Turkish-made drone over the airport, and officials said on Thursday that flights taking off would be diverted to a northwestern city.
Edited translation from Al-Masry Al-Youm