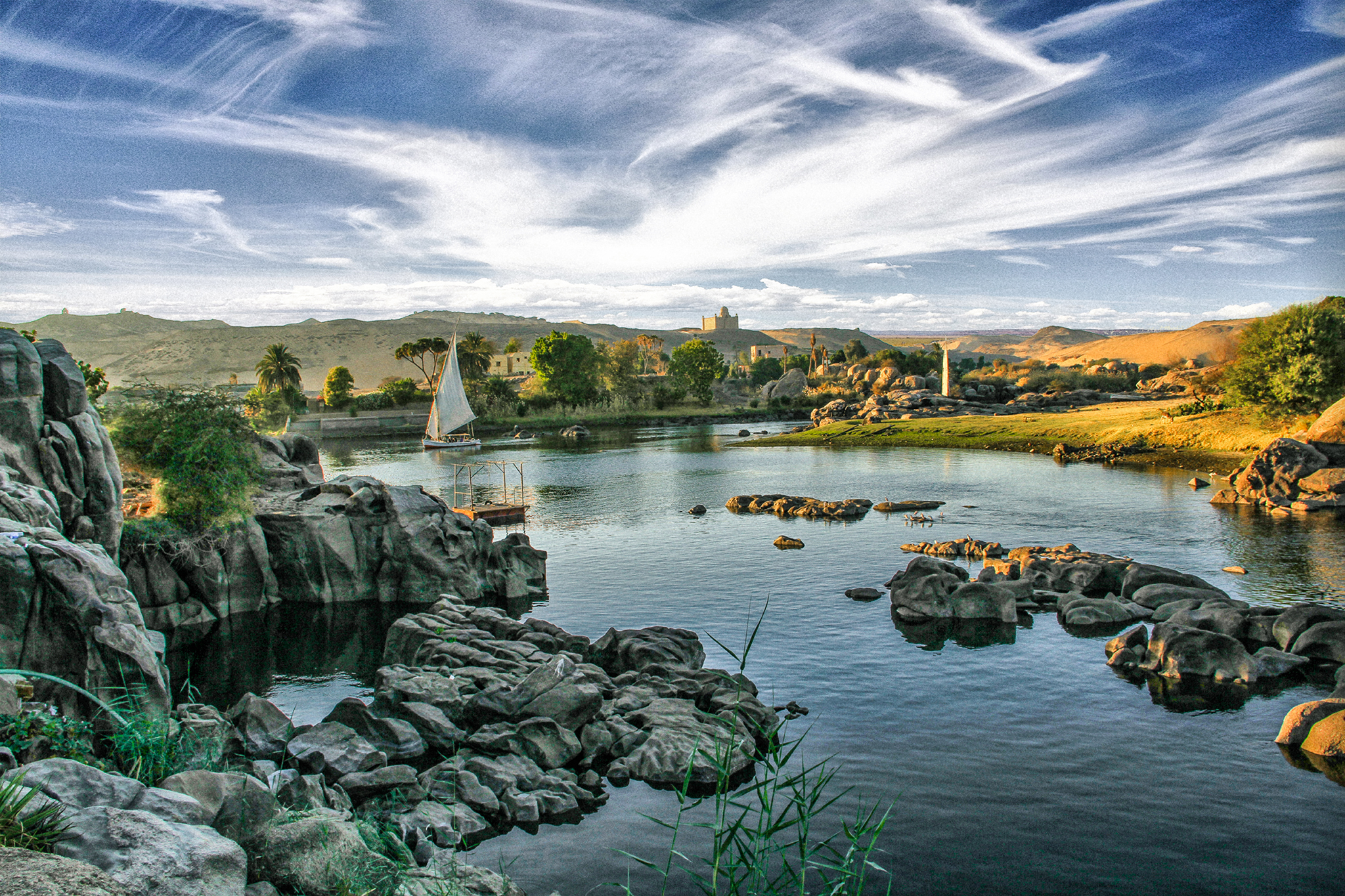 A project idea from Egyptian student Samah Abdullah won second place in the "Tatawwar program, launched by the HSBC in collaboration with the British Council and Potential.com, which aims to raise awareness about water sustainability among younger generations.
Kicking off earlier this year in February, the Tatawwar program invited students from several regional spots including Egypt, UAE, Oman, Bahrain, Qatar, Kuwait to attend a condensed program through which they come up with business plans to utilize solutions in tackling water scarcity in their countries.
The program's key goal is to addresses students who are concerned about the major challenge of water scarcity, adopting their rousing interest while also developing their entrepreneurial skills.
Abdullah explained the prototype idea of her project, which is an application called the "Water & Money Saver" that aims to reduce excessive water consumption and help users save money.
"The app encourages water saving by offering products or services discounts based on the user's performance in reducing water consumption," Abdullah told Egypt Independent.
She added that the app further encourages users to moderate water consumption by providing them with practical tips to follow in their daily lives.
Asked about her main motive behind encouraging people to watch their water consumption, Abdullah said that she was very upset at how people abuse water resources, adding that while working on her idea she focused on the roots of the problem to avoid destructive consequences.
She pointed out that consumers waste around 45 per cent of the water daily consumption, and thought about engaging users in protecting water resources through whatever steps they could take, and rewarding them by saving their money.
Abdullah held a misconception before joining the program that after consumers would run out of fresh water, they could just rely on the seas thanks to the desalination process. She figured out that this would have catastrophic effects on marine wildlife, however.
"We are running out of water, literally! The population is increasing at a fast rate and the amount of water we get from the Nile annually is decreasing," she said.
Egypt has only 20 cubic meters per person of internal renewable freshwater resources, and as a result the country relies heavily on the Nile River for its main source of water.
An article by EcoMENA described the Nile River as "Egypt's backbone" as it is the main  source of fresh water in the country. The article displayed dire figures, such as that only 20 cubic meters of "renewable freshwater resources" are available for each person and calling for immediate steps to be taken to face this issue.
Discussing the water challenges in her country, Abdullah referred to the UN's warning to Egypt that it may lose all reliable water resources within six years.
In 2017, EcoMENA released a report entitled the "Water Crisis in Egypt" listing the four main factors behind the scarcity in the country included population explosion, inefficient irrigation, pollution and regional upheavals.
The same study discussed how these factors are behind an annual waste of roughly seven billion cubic meters, which is the main reason behind the UN's warning directed to Egypt.
One of the challenges she faced while working on her idea was making sure that it would be accessible and practical for users. She paid tribute towards the experts who helped her leap over various hurdles though fruitful sessions, constructive feedback and inspiration.
Expressing her delight at receiving the award, Abdullah said "Hearing 'Congratulations Egyptian girl!', at that moment I felt speechless. I felt like I had done something for my country, I felt that I had represented Egypt in good way."
Another Egyptian, Sohaila Abdelnasser also submitted a business plan. She designed a big pot that projected to save around 70 percent of the excess wasted water in irrigation to reuse again in agriculture.
This project targets the government, farmers who are greenhouses owners along with universities that house gardens for academic researches.
According to a statement from Tatawwar, this year, the first year for the program, 500 applicants were welcomed among which 78 worked on their project ideas until the end of the program, competing for the top three spots.
After almost four months of intense working, the program's jury revealed the top winning finalist as UAE's Zoya Naeem, Egypt's Abdullah at second place and Mahmoud Sawalha from Qatar as the third.
Through fund collection by crowdfunding, the winning ideas are expected to come to reality and will be implemented as planned on a large scale.
Last year, Egypt's Minster of Irrigation Mohamed Abdel Atty stated that Egypt strongly requires 114 billion cubic meters to compensate the current shortage of 54 billion cubic meters of water, highlighting the reliability of several sectors on that amount of water including industry and agriculture.