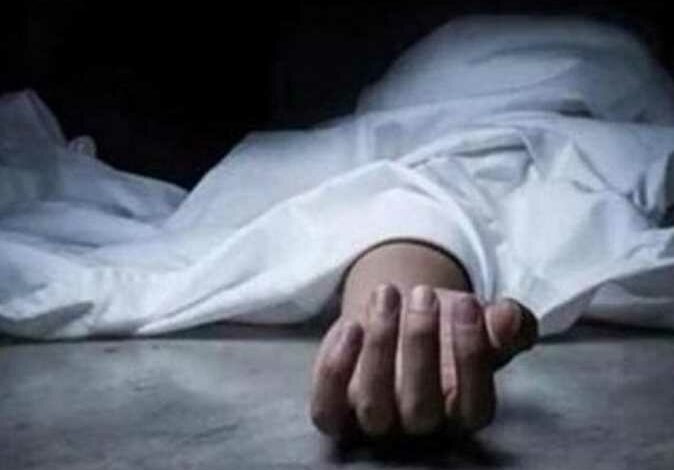 An Egyptian pharmacist in Saudi Arabia named Ahmed Hatem Mady was shot dead in the pharmacy where he worked by a woman, according to his widow.
Mady died in a shooting incident in Saudi Arabia, following disagreements with his Saudi Kafeel (sponsor), his widow said in press statements.
The woman said she had been married to the deceased for three years and they had a two-year-old son.
She added she traveled with him to Saudi Arabia a year and three months ago, but returned 20 days ago on a promise from him that he would return to spend Eid al-Adha holiday in Egypt.
She added, in a live broadcast to Al-Masry Al-Youm, from the family home of the victim, that the kafeel promised her late husband to grant him a permission to go back to Egypt on Eid al-Adha holiday, but he kept procrastinating day after day, explaining: "At the appointed time, he told him there is no going back [to Egypt] because there is no one to cover for him [at work]. Ahmed begged him to travel to see his sick father."
"Ahmed was supposed to return to Egypt three days before Eid," but the kafeel refused, which prompted her husband to tell him that he would send him a notice of his resignation, explaining that his contract was already to expire on August 27. 
In an depth details of her last call with the deceased husband, she confirmed that she asked her husband, "Didn't you talk about the matter again? won't he let you travel?".
He said, "I don't know anything, once I know, I will tell you."
She explained that her husband always asked about them and called several times a day to check on his father, mother and son, but after their last call she was worried.
"Ahmed has been in Saudi Arabia for a year and three months, and he has been working for 14 hours a day to provide the necessary expenses for the family and for the treatment of his father," she continued.
"Even on Fridays, he did not take a vacation, and he used to work 14 hours to provide money," she said.
The cost of his father's treatment was LE15,000 per month, the widowed woman continued.
About how they received the news, she said: "So far, I have been trying to call him…The whole village knew about the incident from the Internet, and they came to [condole] us, while we did not know anything yet, and when they told me, I did not believe it."
She added she called a friend of her in Saudi Arabia who confirmed the news.
According to the friend's story, a woman entered the pharmacy where Ahmed worked, and once he turned his back to her, she shoot him three times with a pistol in the back because he refused to disburse drugs that required a doctor's prescription.
For her part, the victim's sister said that her brother traveled nearly two years ago to work in the KSA to help with the expenses of his father's treatment who is ill with cancer.
She added that her brother was an employee in Egypt and his salary was LE2,000, so he had to work abroad to take care of his sick father.
Mady is a pharmacist from the village of Kafr Danshaway in Monufiya Governorate. He worked in a pharmacy in the Sakaka region of Saudi Arabia, and he died after being shot in the pharmacy where he worked.