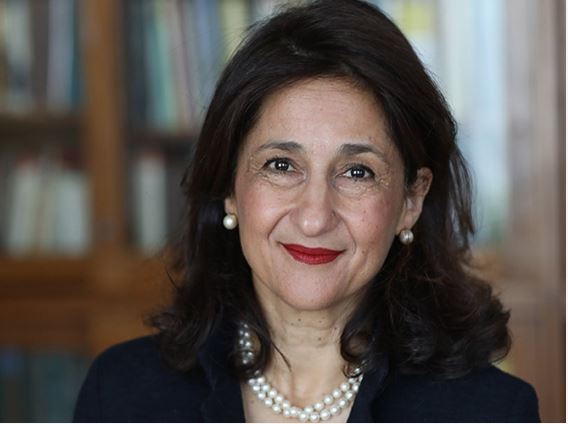 Minister of Immigration and Egyptian Expatriate Affairs Nabila Makram on Tuesday congratulated economist Minouche Shafik on gaining permanent membership on the British House of Lords.
After phoning Shafik, Makram said in a statement that she has set a new record for Egyptian women abroad and added to the successes of Egyptians around the world.
Makram also expressed pride in Shafik's achievements over the past few years which have earned her a place within the House of Lords.
Shafik represents an ideal, honorable role model for Egyptian women abroad, Makram said, once again confirming the good Egyptian expatriates can offer to their societies.
On her end Shafik expressed great pride in her home country and said Egypt is always on her mind. She credited her successes to her motherland, as she lived on its soil and has been influenced by its cultures and civilization, firmly rooted in history.
Shafik will be made a Life Peer in the House of Lords, according to a UK government announcement, and has been nominated to sit in the Lords as a Crossbench Peer with no prior political affiliations.
This grants her the ability to directly and independently scrutinize and vote on legislation, and interrogate government policy.
She will accordingly be granted the title of "Baroness" and her children will be given honorary titles like other female members of the council.
Born Nemat Talaat Shafik, Minouche is the daughter of Talaat Shafik Hantour, a Professor of Pesticide Chemistry at the Faculty of Agriculture, Alexandria University – who has worked for years with the US Food and Drug Administration and the US Environmental Protection Authority – and teacher Maysaa Hamza.
Shafik now leads the London School of Economics.
Prior to that, she was the CEO of both the Bank of England and the International Monetary Fund. She previously held a stint as Permanent Secretary of the UK Department for International Development and the Deputy Managing Director of the International Monetary Fund.