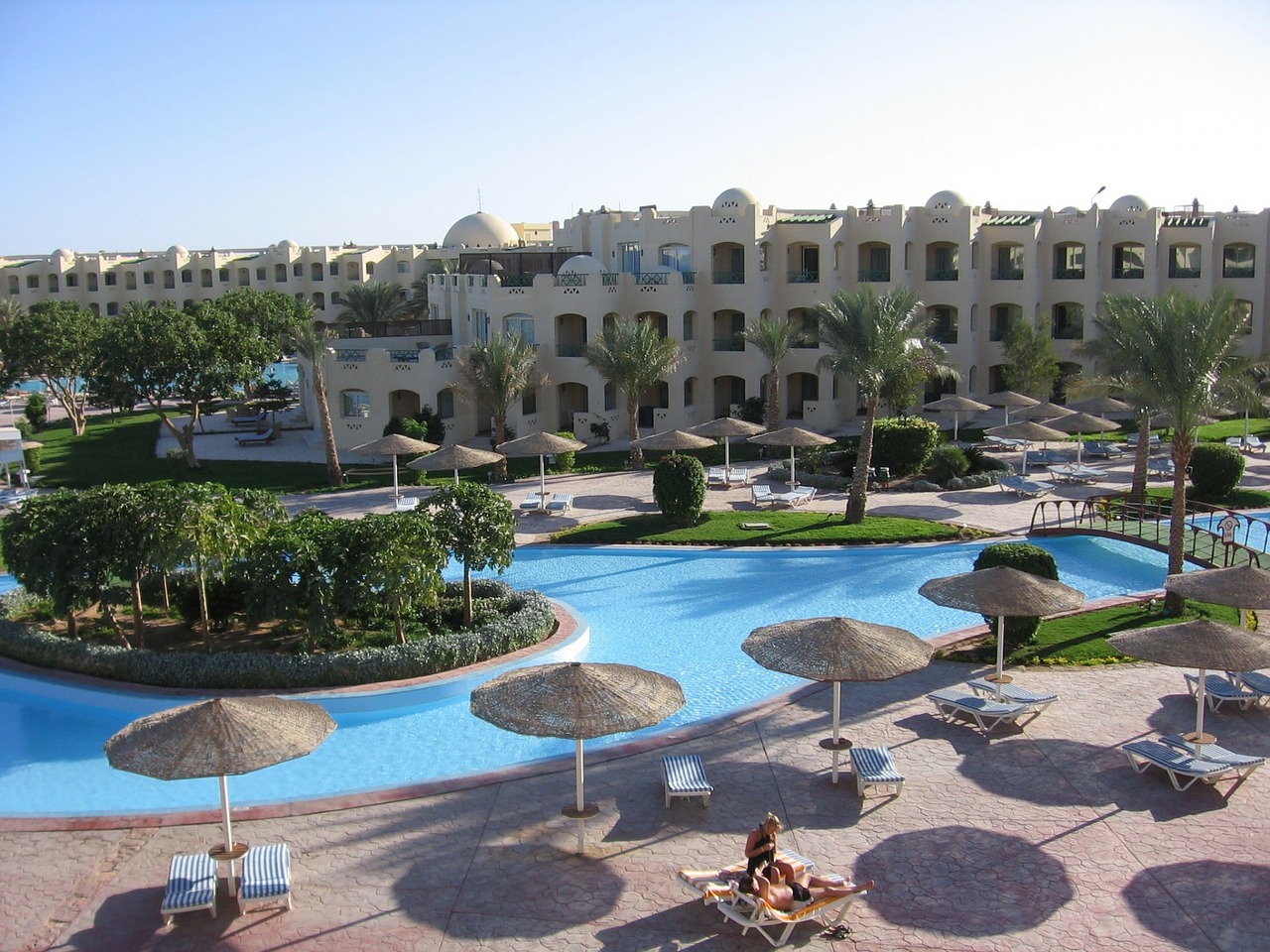 A report conducted by Colliers' MENA presented a positive outlook regarding this year's Egyptian hotel markets including the markets in Cairo, Hurghada, Sharm El-Sheikh, and Alexandria, asserting that the hotel market has witnessed 34 percent growth so far.
"In the first quarter (Q1) of 2019, these markets saw an average Revenue Per Available Room (RevPAR) growth of 34 percent compared to the same period last year. Travel sentiment from most source markets is now relatively relaxed resulting in a surge in demand," Colliers mentioned.
Egypt's markets will be boosted by 21 percent growth in 2019 compared to 2018.
Hotels in Cairo will see a 99 percent RevPAR increase at 79 percent occupied, while Alexandria's hotels are expected to witness 69 percent growth with an occupancy rate of 83 percent, MENAFN reported. Furthermore, the report indicated that hotels in Sharm El-Sheikh are predicted to reach a 42 percent increase in RevPAR.
On the other side, hotel market in Abu Dhabi saw a strong performance, reaching levels of 10 percent RevPAR growth in Q1 of 2019 compared to 2018, MENAFN reported.
The report expects that markets in Beirut will record 9 percent growth throughout the year thanks to European tourism specifically.
In its latest report "Egypt tourism 'fastest growing' in North Africa", the UK's leading tourism publication Travel Weekly linked the noticeable growth in Egyptian tourism to its improved security. The report underscored that Egypt's tourism sector was the fastest growing in North Africa during 2018.
Moreover, according to the World Travel and Tourism Council (WWTC), tourism in Egypt makes up 11.9 percent of the country's total economy. The sector grew by 16.5 percent last year. This growth is owed to the newly developed security infrastructure that drove tourists to return to Egyptian tourist attractions.