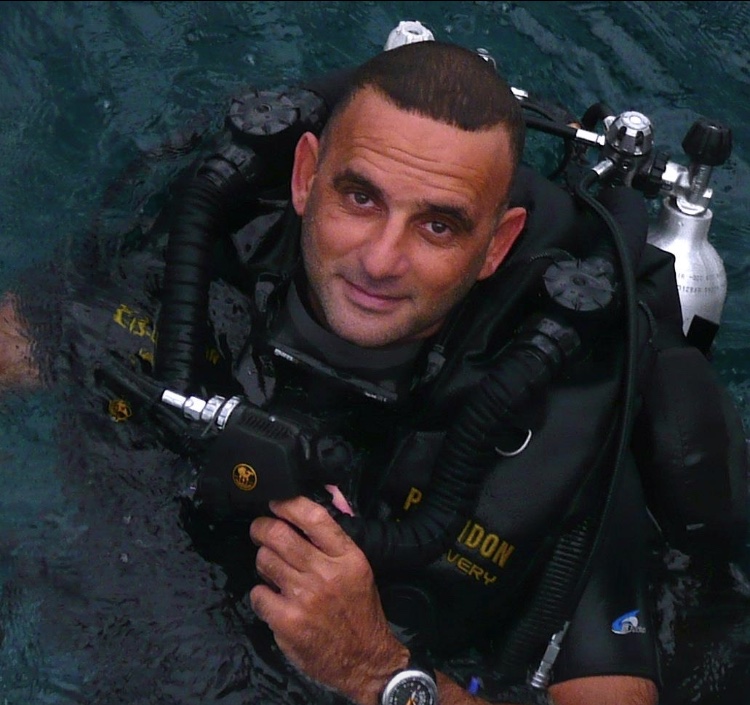 Egyptian diver Khaled Zaki denied in a statement on his Facebook account taking part in the rescue mission of 11 children and their coach who have been trapped in a cave in Thailand for nine days.
Rumors on social media platforms and press reports claimed that Zaki was member of the rescue team.
"Dear friends, thank you very much for your kindness and support, but I can not claim an honor I do not deserve. I don't deserve any kind of recognition and the real heroes are the ones who put in real efforts, time and courage during the whole operation. I was only following news closely like many other people. I feel so privileged and honored to be a member of a diving community that shows real human qualities when it is necessary, but we should all owe the gratitude to its well deserved heroes who really put their life in danger. They are the real heroes, not me," he posted on Wednesday.
"Just watched news: I can't believe the amount of exaggeration and false info the media is broadcasting about me.. It is long way away from the truth," Zaki wrote another post on Facebook Thursday.
Zaki added that the rescue mission just coincided with his visit to Thailand on a vacation.
He denied giving any press statements to media, neither any of his family members.
Zaki has been a deep-sea photographer and marine consultant for more than 20 years. He is also a diving instructor. His Facebook account states that he works with the Professional Association of Diving Instructors (PADI).
Zaki has been living in Qatar for a long time where he also works as a diving instructor.
The rumor of his participation in the rescue operation of the Thai children stemmed from the fact that he was in Thailand at the time of the mission, in addition to posting the latest developments of the rescue operation on his Facebook account on a regular basis.
A team of foreign divers and Thai naval special forces guided the children, a football team, and their coach, out of the cave through tunnels of about four kilometers long, some of whom were flooded with water due to heavy rain.
The Thai navy announced on Tuesday that all the children and their coach have been safely rescued.