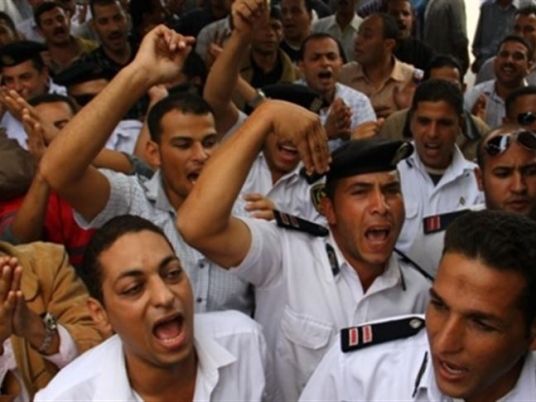 A Cairo criminal court on Saturday sentenced 13 policemen to between three and five years in prison for breaking an assembly law when they gathered to demand higher wages and better working conditions in 2015 and 2016.
The policemen were also convicted of detaining another police officer they claimed had mistreated a colleague in their home province of Sharqiya, in the Nile Delta.
The prosecution accused the defendants of failing to perform their duties, a judicial source said.
They were also charged with spreading false news and incitement against the ministry of the interior, the source said.
Separately the Cairo Court of Cassation, the country's highest civil court, confirmed death sentences passed on six people, and life sentences on 59 others, accused of storming and setting fire to a police station in the southern province of Minya in 2013, judicial sources said.
The police station was attacked after the ousting from the presidency of Mohamed Mursi of the Muslim Brotherhood.
Authorities accused all 65 defendants of belonging to or sympathizing with the group.