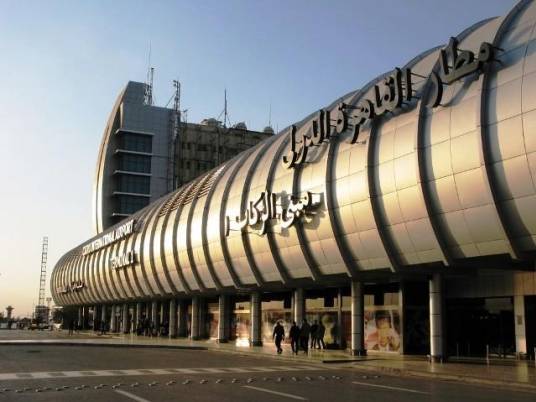 Egypt's foreign ministry scrapped visa-free travel for Qataris on Monday — the latest punitive measure taken against Doha, which Egypt and three Gulf governments are boycotting for its alleged support of terrorism and meddling in the domestic affairs of other nations.
Qatari nationals will now have to apply for a visa in advance at an Egyptian embassy abroad to be able to enter Egypt.
"It does not make sense to keep making exceptions and give Qatar privileges in light of its current positions," said Ahmed Abu Zeid, Egypt's foreign ministry spokesperson.
The decision was announced on Monday as Egyptian Foreign Minister Sameh Shoukry met his Kuwaiti counterpart, Sheikh Sabah Khaled al-Sabah, who is acting as a mediator for the quarreling countries.
Exceptions to the new procedure include wives, husbands and children of Egyptian nationals, as well as Qatari nationals who are studying at Egyptian public universities, Abu Zeid said.
Those exempted will be given three-month tourist visas and will be asked to legalize their status inside the country with the Passports Authority.
Holders of diplomatic or special passports will also have to obtain a visa prior to entering the country. The new measure could take effect as early as Wednesday.
Egypt, along with Bahrain, Saudi Arabia and the UAE imposed sanctions on Qatar on June 5, cutting diplomatic and travel ties with the Gulf monarchy, after accusing it of financing militant groups and allying with their regional foe Iran.
Doha denies the accusations.
The latest punitive measure by Egypt was introduced after Qatar rejected the 13-point ultimatum issued by the four nations earlier in July, which — among other demands — includes discontinuing aid for extremist groups, expelling the Turkish military from the country and shutting down Qatar's Al-Jazeera global TV network.
Doha refused to fulfill these requirements, calling the list unrealistic and not plausible.
The four Arab states claimed that the economic boycott against Qatar will remain in place until the country changes its policies for the better.
Egypt's President Abdel-Fattah al-Sisi also held a meeting with al-Sabah on Monday, during which he expressed gratitude for Kuwait's mediation in the dispute, however stating that Egypt would not let anyone interfere in its affairs and would stand strong against policies that support "terrorism."