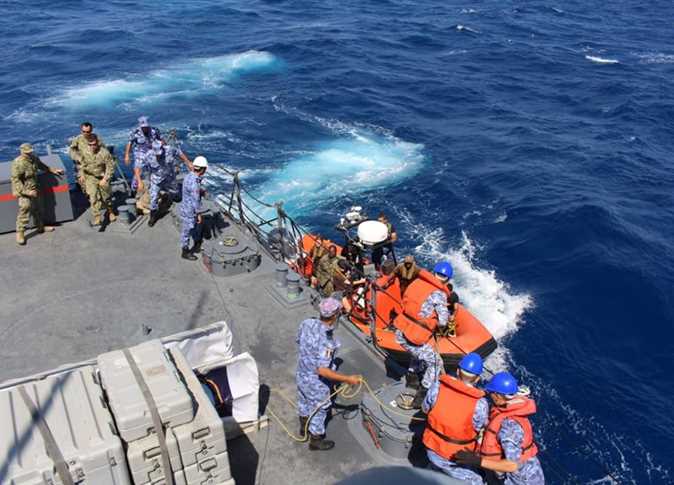 Joint Egyptian, US, Saudi and UAE maritime drills "Eagle Salute – Eagle Response 2018"  concluded on Saturday after several days of training in the territorial waters of the Red Sea.
Numerous ship units, special naval forces and air forces from all countries have taken part in the exercise.
The Egyptian Navy participated with frigates, rocket launchers and anti-tank vessels, as well as special naval forces to provide air support from multi-mission aircraft and helicopters. The USS JASON DUNHAM participated from the American side, along with members of the UAE Special Forces. Saudi Arabia joined in with a team specialized in the neutralization and removal of explosives under water.
https://www.facebook.com/EgyArmySpox/videos/1368988126565499/
Eagle Response 18 is an explosive ordinance disposal and diving exercise conducted to enhance interoperability and war-fighting readiness, fortify military-to-military relationships and advance operational capabilities of all participating units.
The exercise highlighted various aspects of maritime security operations through a series of events including joint anti-terrorism/force protection dives, remotely operated vehicle demonstrations, surface demolition and underwater detonations.
The planning and management of joint combat actions for all elements of modern naval battle is another important part, utilizing the understanding and coordination between  maritime forces of participating countries.
It also aims to achieve maritime control to enable task forces to implement maritime security in large areas of the sea, and the ability to resist possible terrorist acts.
Ultimately, maintaining these critical relationships enhances the stability and security of the region's maritime environment.
Edited translation from Al-Masry Al-Youm