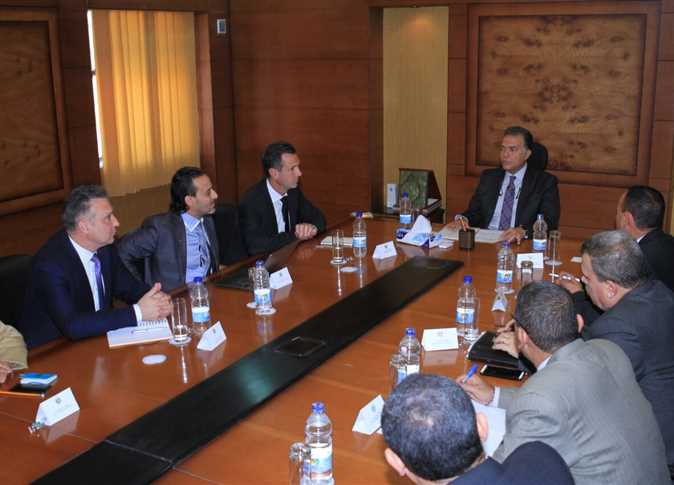 Egypt Transport Minister Hesham Arafat met with a delegation from General Electric (GE) company on Wednesday to discuss the suply of 100 new locomotives, and maintenance of 81 others that were sold to Egypt in 2007.
Arafat stressed the need to adhere to the timetable for the delivery, as per the agreement signed between his Ministry, represented by the Egyptian Railway Authority, and GE.
Head of the GE delegation Pascal Schweitzer, vice president of global services organization for GE Transportation, discussed the engine repair timetable with the minister and the rehabilitation of one workshop for the Egyptian Railway Authority.
The Minister stressed the need to begin maintenance immediately, to increase the availability of the fleet of engines, especially the GE models, in addition to a monthly report on the plan of action.
With regard to training workers and rehabilitation of railway workshops, Arafat asked GE to train the engineers and technicians on maintenance work according to specifications, and the need to assign a team from both sides to manage the project.
The minister called on the company to present its vision to develop the authority's workshops in order to increase its efficiency and raise the efficiency of employees to improve maintenance levels.
Edited Translation from Al-Masry Al-Youm