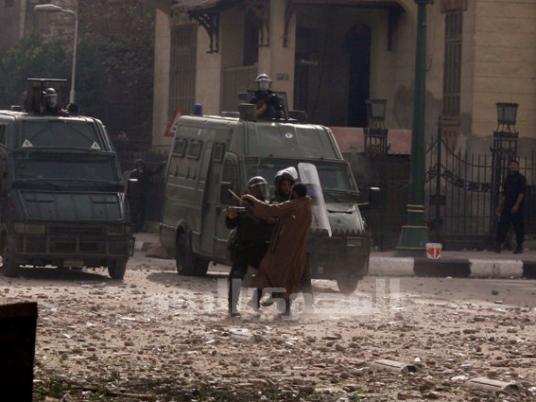 The Egyptian Iron and Steel Company says it has sustained LE35 millions in losses due to strikes by workers demanding the disbursal of delayed bonuses and the removal of its chief.
"Losses sustained due to the halt of operations at the production and sales departments from 29 November to 3 December during workers' strikes stood at LE35 million," Mohamed Saqr, head of EISCO's investment relations, said in a statement on Tuesday to Egypt's stock market.
Saqr, however, assured that works at both departments are currently resuming normally while some workers continue to protest the 2013-2014 bonus delay.
The workers have continued their sit-in for a fourth day while proceeding with their work. They, however, threatened escalation by halting works at the factory's only operational furnace if their demands are not met.
In a statement on Monday, the Center for Trade Unions and Workers Services (CTUWS) said halting operations at the only functional furnace in the factory could cause tens of millions of pounds in losses. It also means a halt of supplies to the El Nasr Company for coke and Chemicals, another state-owned company where workers have also been in protests that led to the removal of its director.
CTUWS said workers on Monday went on massive marches inside the company's premises, closed up company gates, halted transactions, prevented entry and exit from the facility and threatened to suspend operations at the factory's furnaces.
Haytham Mohamedein, a lawyer active in labor rights, told Egypt Independent workers were under severe pressures from their superior department heads who are threatening them with referral to military trials, relocation, fining and displacement in a bid to oblige them to end their sit-in and abstain from staying up at the facility.