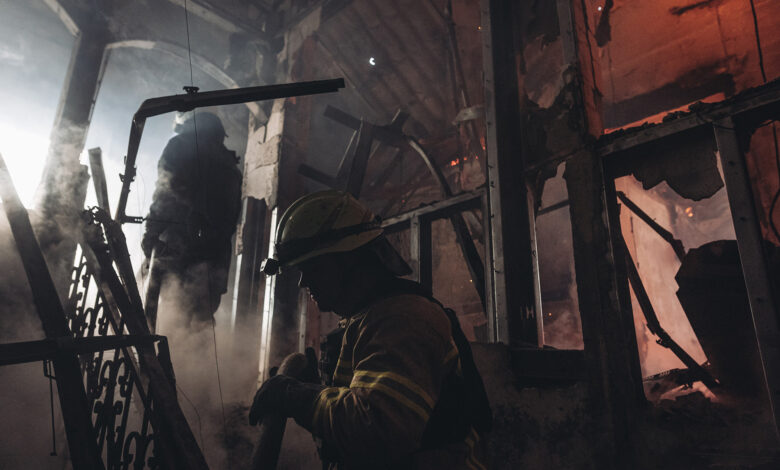 Russian forces are shelling "all settlements" along the west bank of the Dnipro River in the southern Kherson region, including recently liberated territory, according to Ukrainian officials.
Serhii Khlan, a member of the Kherson regional council, told a news conference that "the occupiers continue shelling both the city of Kherson and the west-bank part of Kherson region."
"They are shelling absolutely all settlements located along the Dnipro River coast," he said.
He said there had been no casualties Tuesday, but Russian forces continue to strike at vital infrastructure.
"Power company crews are working to fully restore power supply to Kherson city. Critical infrastructure is supplied, but not all of it. Hospitals have received electricity supply," he said.
"Unfortunately, it is not yet possible to fully supply water," Khlan said. "The internet began to appear — not throughout the city — but in some areas. Now we can talk about 20% of connected consumers in Kherson."
Khlan said that only a quarter of Kherson city's pre-war population of 320,000 remains — and more were leaving every day because of the shelling and lack of utilities. Additional carriages were being added to a daily evacuation train, and evacuation by bus routes continued, he added.