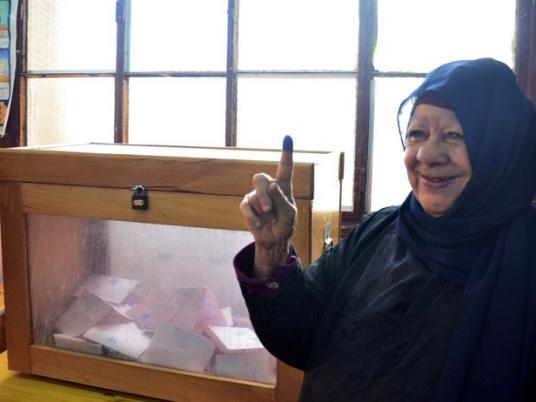 Egypt's cabinet approved on Wednesday new drafts of three legislations, prepared to regulate the coming parliamentary elections, and referred them to the State Council for revision.
The three laws are; the constituency law, the parliamentary elections law and the political participation law.
Egypt's Supreme Constitutional Court decided on March 1 against the constitutionality of an article in the older version of the constituency law, a decision which halted the parliamentary elections.
In its ruling, the court decided that Article 3 of this law is unconstitutional. The supreme court's rulings are binding to the state and cannot be appealed.
Egypt's Prime Minister Ibrahim Mehleb ordered in March the formation of a committee to re-draft the constituency law.
Mehleb met with President Abdel Fattah al-Sisi on Wednesday to present to him amendments made to the three legislations, according to a cabinet statement.
The amended legislations increase the number of individuals' seats within parliament, to become 442 seats instead of 420. The number of seats for members elected through electoral lists remains 120 seats, whereas 27 members will be appointed by the president.
The parliamentary elections, postponed as a result of the decision, were scheduled to take place over two phases, with the first taking place on March 22 and 23 and the second phase running from April 26 to 27.
Several parties had announced their intentions not to participate in the elections, criticising the large number of candidates who would be individually elected.
When held, the parliamentary elections would mark the completion of the roadmap, which Sisi announced to the nation in July 2013, following the ouster of Islamist president Mohamed Mursi by the military after mass protests against his rule.