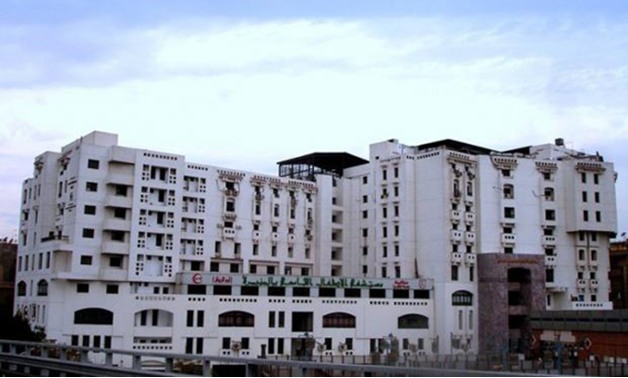 Egypt's Minister of International Cooperation Rania al-Mashat and Minister of Higher Education and Scientific Research Khaled Abdel Ghaffar have signed an agreement with the Japanese Embassy and the Japan International Cooperation Agency (JICA) that will increase the JICA grant to construct the new outpatient building of the Abul Rish Children's Hospital to US$19 million.
Japanese ambassador Noki Masaki, and representatives of the JICA office in Cairo, attended the signing.
In a speech, Mashat praised Egyptian-Japanese relations at the international cooperation and development financing level, which have brought about US28 million to the health sector since 2020.
The above figure includes a US$9 million grant for medical equipment to fight the coronavirus pandemic, and the US$19 million grant for the hospital building. 
Mashat stressed the importance of Abul Rish Hospital, which treats more than 25,000 patients per month.
Mashat added that despite the pandemic, Japan and Egypt struck many pivotal agreements outside of the health sector, including a development financing agreement for the energy sector worth US$236 million.
She added that her ministry is working to support economic relations between Egypt and its development partners to back the country's development vision and move forward towards achieving UN sustainable development goals.
For his part, Abdel Ghaffar praised the Japanese government and JICA for their support to the hospital.
He added the grant will finance the construction of the outpatient clinic building, provide necessary medical devices and equipment, and pay for training programs for nurses and doctors working in the hospital.
Abdel Ghaffar said that increasing the grant for the hospital project will contribute to reducing overcrowding and waiting lists at the hospital.
He noted the Egyptian government's keenness to improve health services and learn from Japanese expertise in the sector. 
Ambassador Masaki stressed the importance of Abul Rish Hospital, which provides treatment to thousands of children from all over Egypt, explaining that the increase in the grant value supports the completion of the outpatient clinic building as soon as possible.
Masaki said that the Japanese government is working closely with the Egyptian government in many areas of cooperation and development, including the health sector.
The cooperation portfolio between Egypt and Japan started since 1954 and varies in many sectors. The JICA is currently providing a grant to construct a seven-story building behind the main hospital building to improve the hospital's efficiency and to receive more patients.
Edited translation from Al-Masry Al-Youm