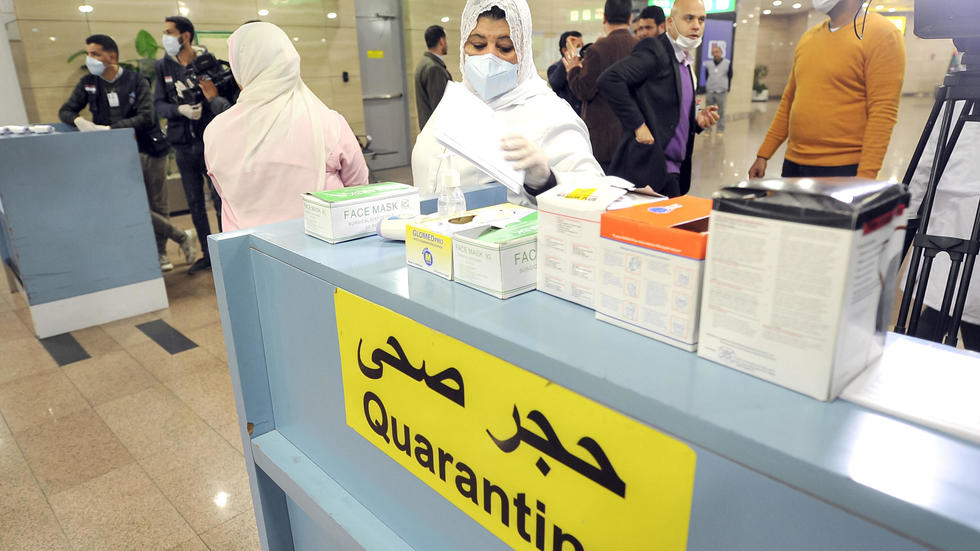 Egypt's Health Ministry has moved to place 300 families in Daqahlia under quarantine as fears rise over increasing numbers of cases of the novel coronavirus (COVID-19) in the Governorate, Minister of Health and Population Hala Zayed said on Monday.
During a phone interview with Amr Adeeb's Al-Hekaya TV program on MBC Masr channel, Zayed said that the ministry would announce measures to guarantee public safety and ensure that the virus does not continue to spread in the area.
Zayed said that the ministry has carried out "strict" measures in Daqahlia to confront the outbreak of COVID-19, including quarantining 300 families in the area who may have had contact with previously confirmed cases.
The ministry announced on Monday 40 new coronavirus cases in the country, with a total of 166 cases and four deaths from the virus now having been confirmed.
Egypt's Health Ministry also announced on Monday two additional deaths from the virus, bringing the toll in the country to four. The first was a 72-year-old German national who passed away in Luxor, and the second was a 50-year-old Egyptian man from Daqahlia who had been in contact with an Egyptian woman from the same area who died from the virus last week, according to health ministry.  
Two other deaths from COVID-19 had been reported previously in Egypt — one a 60-year-old German tourist who tested positive in Hurghada after having traveled in Luxor and the other a 60-year-old woman from Dakahlia, reported on March 8 and March 12 respectively.
Egypt has closed schools and universities across the country for two weeks, and incoming and outgoing flights will also be suspended starting Thursday, March 19 at 12 pm and lasting until March 31, as part of efforts to slow down the spread of coronavirus.
Over 170,000 cases of the virus and upwards of 7,000 deaths have been confirmed worldwide.