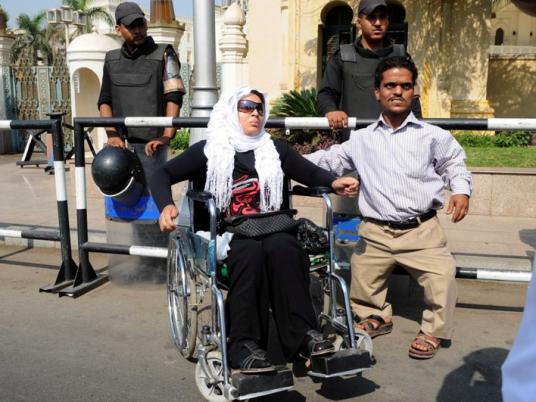 The Ministry of Culture announced the inauguration of the 12th session of the Conference on Cultural Empowerment for People with Special Needs, entitled "The Role of Community Institutions in Protecting and Empowering People with Special Needs in Facing Repercussions of the Coronavirus Pandemic" on Wednesday.
The event runs on Wednesday and Thursday at the Giza Cultural Center from 11 am.
On its first day, the conference activities include the opening of an art exhibition for people with disabilities, in addition to an exhibition of cultural palaces publications, followed by the screening of a documentary film entitled "Culture of Empowerment".
Several speeches are also scheduled at the opening ceremony, followed by four sessions over the two days to discuss the research on the conference agenda.
In December, Egyptian President Abdel Fattah al-Sisi announced a package of executive measures that will be implemented specifically for people with special needs or disabilities.
These included that projects implemented within Decent Life initiative in all governorates will include all the societal, cultural, sports and development requirements for people of determination, training teachers to better learn how to address those with special needs, encouraging the artistic and cultural production sectors  to produce more artwork representing people of determination and ensuring that sports can better accommodate the disabled.