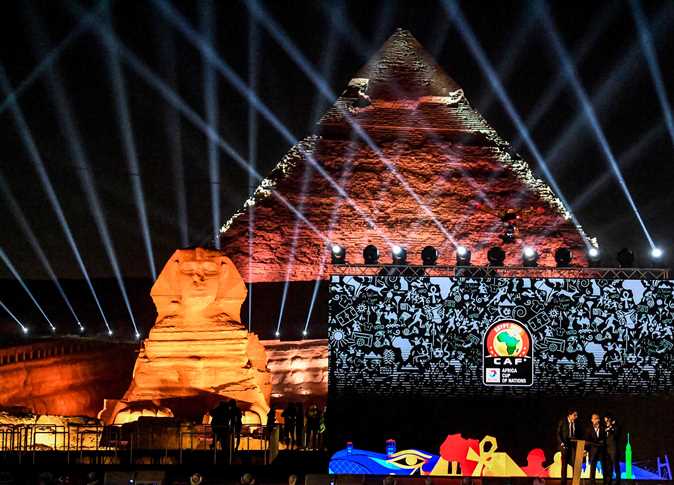 Egypt Media Company and the National Media Authority launched the land and satellite Time Sport Channel on Thursday to broadcast the Africa Cup of Nations to be held in Cairo from June 21 to July 19, 2019.
Egypt Media Company said that sport experts and analysts will provide coverage on the competition's matches to football fans.
Fans can receive the satellite channel through Nilesat satellite receivers on the horizontal frequency 11449. The channel will present all steps for receiving the land channel.
The team of Time Sport will collaborate with several famous and professional sport experts such as Ahmed Shober, Saif Zaher, Tamer Sakr, Hassan Shehata, Taha Ismail, Hossni Abd Rabo, Hazem Imam, Hossni Abed Rabbo Emad Mettab, Abd el-Zaher el-Sakka, Gamal el-Ghandor, Hatem Batisha, Ayman el-Kashef, Essam Abdo, Mohamed Ramadan, Tarik el-Adoar, Shaima Saber, Farah Ali, Karim Ramzy, Ahmed Ezz, Christine Riad, Yehia Hamza, Mirekil Nassif, Fathallah Dadim, Amr Jamel and others.
The Confederation of African Football (CAF) selected Egypt to host the 2019 Africa Cup of Nations after it withdrew the tournament from Cameroon last November because of the delay in the completion of infrastructure and sports facilities in addition to concerns about the security situation.
Egypt will be organizing the Africa Cup of Nations for the fifth time, as it hosted the tournament in 1959, 1974, 1986 and 2006.