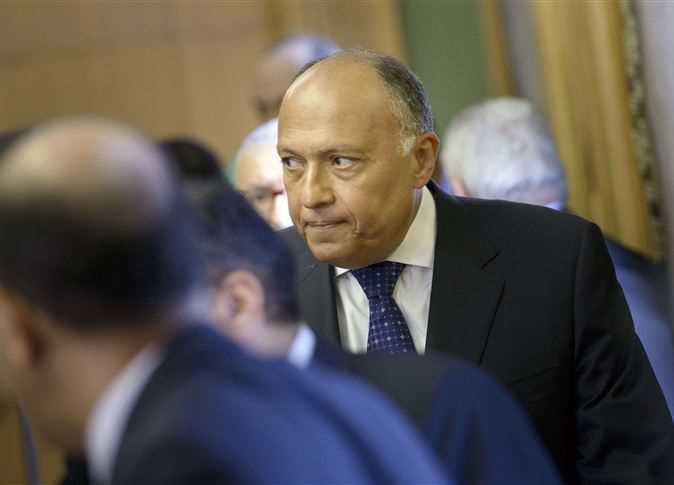 Egyptian Foreign Minister Sameh Shoukry heads to Syria and Turkey, on Monday, in the first official visit by an Egyptian foreign minister to the two countries in a decade amid strained relations.
A statement by the Egyptian Foreign Ministry said that the trip aims to "convey a message of solidarity from Egypt to the two countries and their two brotherly peoples," after the devastating earthquake that hit Syria and Turkey earlier on February.
The Speaker of the Egyptian Parliament, Hanafi al-Gebali, visited Damascus on Sunday, along with the speakers of the parliaments of Iraq, Jordan, Palestine, the UAE and Libya, where they met with Syrian President Bashar al-Assad.
"The visit comes to show solidarity with the Syrian people and to express their support after the catastrophic earthquake that hit the country on February 6," the Syrian News Agency (SANA) quoted Gebali as saying.
"There is a strong historical bond between the two brothers, Egypt and Syria," he added.
"We came here to our people. We are here in our country to support them and stand by them. We do not wait for Syria to come to us. We are the ones who come to it because it is our country. All the love and affection for the people of Syria. We are with you in one line. This our visit is a sign of love for our people in Syria. We hope that our mutual visits will be repeated, and we wish Syria and its great people security, stability and prosperity."