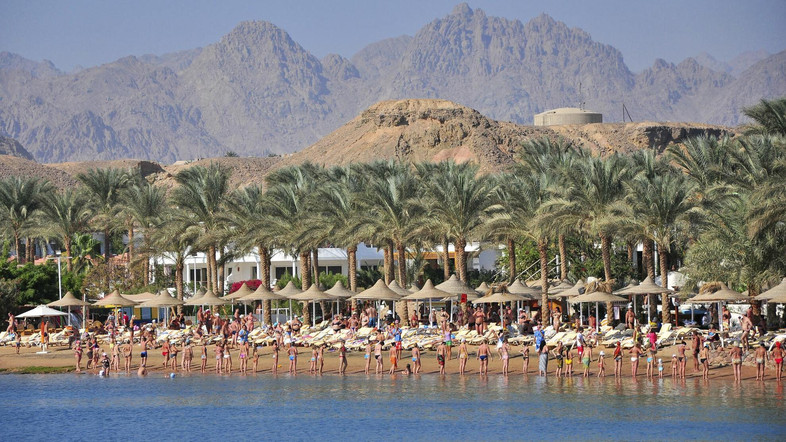 Deputy Minister of Tourism and Antiquities for Tourism Affairs Ghada Shalaby said on Monday that Egypt expects over one million Russian tourists to visit the country in 2021.
Shalaby's statement came shortly after Egypt and Russia agreed to resume all direct flights between the two countries, including the Red Sea resort town of Sharm el-Sheikh and Hurghada.
Flights to these popular tourist destinations were suspended after a Russian passenger plane was shot down over the Sinai Peninsula in October 2015, killing 224 people.
Russia's Interfax news agency reported last week that flights could resume during the second half of May.
President Sisi and Russian President Vladimir Putin agreed to resume full air traffic between the airports of the two countries in a phone call last week.
"There are many in the private sector who were waiting for this decision, given the density and popularity of Russian tourism," Shalaby said in a phone call to Reuters on Saturday.
"I imagine we can surpass a million Russian tourists during 2021… In light of the pandemic, we hope the number of tourists coming to the country reach about 60 percent of the numbers of 2019, with the continuation of vaccinations and the opening of Russian tourism, and that revenues range between US$6 and US$ 7billion," she added.
Egypt received 13.1 million tourists in 2019, generating revenues of US$13.03 billion. Due to the coronavirus pandemic, revenues in 2020 fell by about 70 percent to US$4 billion, with just 3.5 million tourist entering the country.
Egypt's tourism sector in 2019 accounted for approximately 12 percent of the country's GDP. The country's tourism and aviation ministries have launched several campaigns to revive the industry.
Despite the efforts, slow vaccine rollouts worldwide and public fear of the virus have curbed many travel plans, further shrinking tourism numbers.