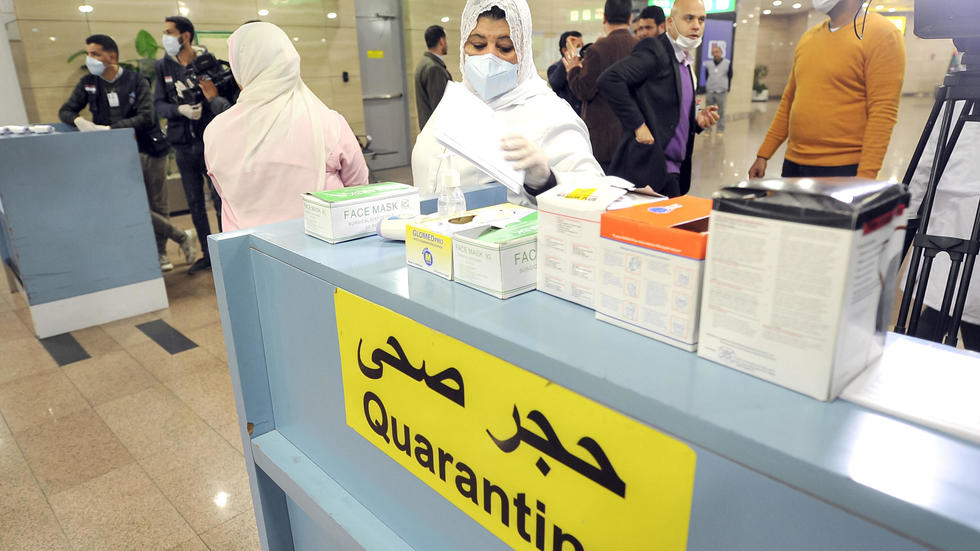 Egypt announced on Wednesday evening 14 new cases of coronavirus, including two foreigners and 12 Egyptians, all of whom had been in contact with previously confirmed positive cases.
Egypt's Healthy Ministry has now confirmed 210 cases in the country and six deaths. 
Health Ministry Spokesperson Khaled Megahed also announced that 28 of the total cases confirmed in the country had recovered from the illness, adding that two Egyptians who were infected with the virus left the quarantine hospital on Wednesday after making a full recovery. 
Megahed stressed that all confirmed positive cases of COVID-19 are placed under quarantine at isolation hospitals, where they receive medical care in accordance with World Health Organization (WHO) regulations and guidelines. 
He reiterated that the Egyptian government is maintaining transparency regarding confirmed coronavirus cases in the country.
Egypt announced on Tuesday 30 new coronavirus cases — all Egyptian nationals — and two additional deaths.
The latest deaths from COVID-19 recorded on Tuesday are of a 78-year-old Italian national and a 70-year-old Egyptian from Cairo Governorate, both of whom succumbed to the virus while under quarantine in an isolation hospital. 
A day earlier, on Monday, Egypt announced 40 new coronavirus cases and two other deaths — a 72-year-old German national who passed away in Luxor Governorate and a 50-year-old Egyptian man from Daqahlia Governorate, who had been in contact with an Egyptian woman who previously died from the virus in Daqahlia, Megahed said.
The first two deaths from COVID-19 in the country — one a 60-year-old German tourist who tested positive in the Red Sea resort town of Hurghada after having traveled in Luxor and the other a 60-year-old woman from Dakahlia — were reported on March 8 and March 12 respectively.