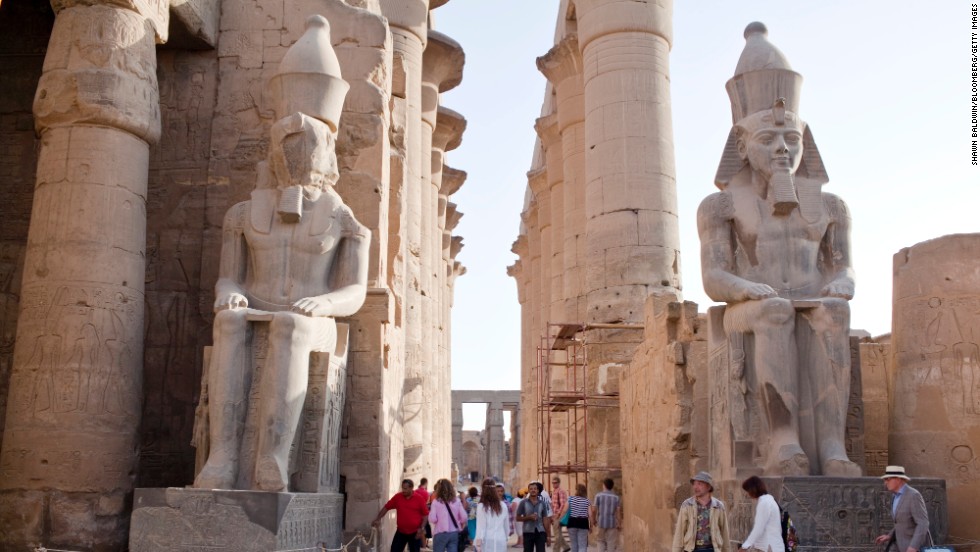 Egypt's Supreme Council of Antiquities has made several decisions recently to bolster tourism in the country, including half-priced tickets for foreign tourists visiting archeological sites and museums in Upper Egypt's Qena, Luxor and Aswan.
The recently approved decision by Minister of Antiquities and Tourism Khaled al-Anani included the establishment of new ticket booths at various sites and museums, such as the Red Sea's Hurghada Museum, in the hopes that it will make buying tickets a smoother process for visitors.
The Ministry of Tourism and Antiquities is currently working on digitizing the process for reserving tickets for archaeological sites and museums across the country, allowing tourists to buy their tickets online ahead of time. The Ministry hopes the step will eliminate long lines at Egypt's popular tourist spots, according to an announcement made by Anani.
Earlier in November, AFAR, an award-winning travel magazine, ranked Egypt fourth among the world's 10 Fastest Growing Tourist Destinations, with the country's tourism sector having recorded a 36.8 percent increase. It was not the first time the country was featured in the magazine — Egypt topped AFAR's rankings in 2018 when growth in the tourism sector reached 55.1 percent.
Egypt also topped The Independent's new travel recommendations list for 2020 this month, with the newspaper urging people from around the world to pay a visit to Cairo's much-anticipated Grand Egyptian Museum, which is set to open this year.
Egypt also made it to the top of the list of emerging or "off-the-beaten-path" destinations for Americans in 2020, according to the results of annual travel trends released by the United States Tour Operators Associations (USTOA).
According to official figures provided by The Independent, 11 million people visited Egypt last year. Moreover, the English newspaper has predicted a remarkable comeback for once ailing Egyptian tourism sector after year of instability.
The first UK flight to Sharm el-Sheikh since 2015 arrived at Sharm El-Sheikh International airport last month, following a four-year hiatus and a UK flight ban after a bomb exploded on a Russian plane flying over Egypt's Sinai, killing all 224 people on board.
Image: Tourists make their way past statues inside Luxor Temple in Luxor, Egypt, on Thursday, April 25, 2013 (Shawn Baldwin/Bloomberg)