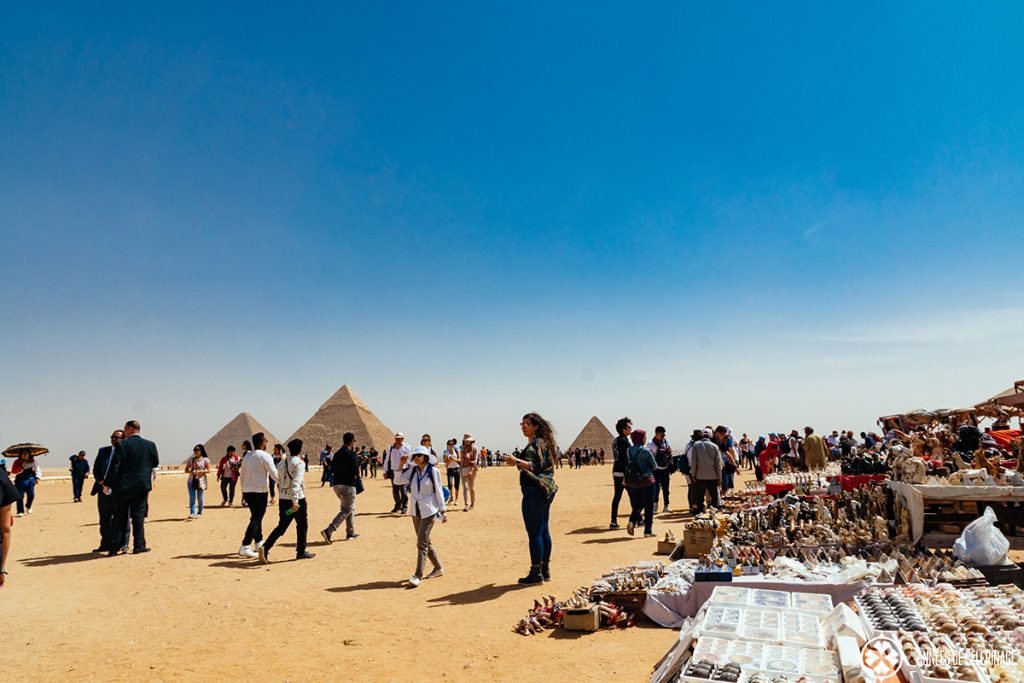 AFAR, an award-winning travel magazine, ranked Egypt fourth among the world's 10 Fastest Growing Tourist Destinations, listing Tajikistan in the number one spot followed by Ecuador, Iran, Uganda, Comoros and other less-common travel destinations.
Egypt was spotted on the top of the list with 36.8 percent growth in its tourism sector, and this is not the first time for the country to make an appearance in the magazine — Egypt topped AFAR's rankings in 2018 when growth in the tourism sector reached 55.1 percent.
After researching various destinations around the world now ready to welcome travelers, AFAR uncovered the countries that witnessed the largest increase in international arrivals between 2017 and 2018, the magazine said.
"If you want to visit Egypt before the masses return, go now," the magazine recommended, pointing out that in 2018, Egypt welcomed 11,346,000 visitors, up from 8.3 million in 2017.
The magazine expects an even larger turnout in 2020 due to the highly anticipated opening of the Grand Egyptian Museum.
Citing Intrepid Travel, AFAR highlighted how the Egyptian tourism sector has recovered from the major drop in international tourists following the 2011 revolution and several years of unrest. Egypt witnessed a 177 percent increase in the number of North American visitors in 2018, according to Intrepid.
AFAR Magazine also highlighted Intrepid Travel's coverage of Egypt's remarkable touristic sites, which include the Pyramids of Giza, cruises along the historic Nile River, Luxor's remarkable Valley of the Kings and the Red Sea's dazzling beaches and resorts.
A recent report by the Arabian Travel Market (ATM) revealed that the number of visitors to Egypt annually is expected to increase by 50 percent over the next three years from 1.49 million in 2018 to 2.23 million in 2022.
The report predicts that travelers coming from Europe to Egypt will represent the major boost to the tourism sector, anticipating 9.1 million tourists in Egypt in 2022, compared to just 6.2 million in 2018.
In its latest report "Egypt tourism 'fastest growing' in North Africa," the UK's leading tourism publication Travel Weekly linked the recovery of Egypt's tourism sector to the country's improved security. The report underscored that Egypt's tourism sector was the fastest growing in North Africa in 2018.
According to the World Travel and Tourism Council (WWTC), tourism in Egypt accounts for 11.9% of the country's total economy. The sector grew by 16.5% last year, and this growth is owed, at least in part, to the newly developed security infrastructure that encouraged tourists to return to Egypt.