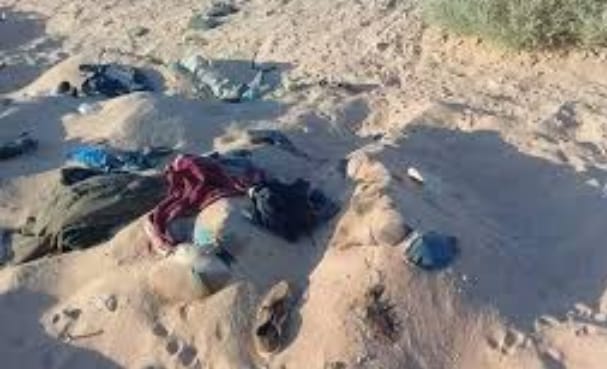 Inhabitants of Kuwait village in Kharga city of New Valley governorate found a dead body and four missing persons on Thursday in the village on Kharga-Paris road.
The New Valley Security Directorate clarified that the dead and lost persons were found in the village's desert area.
Ambulances transferred the dead and lost persons to the Public Kharga Hospital to receive treatment.
The Criminal Search Administration is continuing investigations on the cause of the incident and has filed a report on it.