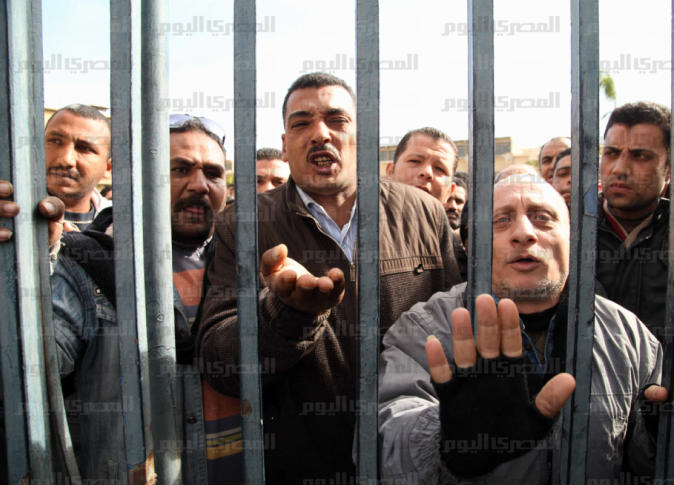 The Supreme Administrative Court ruled on Tuesday that public servants refusing to work would be dismissed, but would still receive their pensions, asserting that Islamic Sharia does not permit such behavior if proven detrimental to citizens.
The court has applied the verdict to three officials from the Qoras City Council in Ashmun and has suspended the promotion of 14 others, all for going on strike and refusing to serve citizens.
It determined that a strike is not like a demonstration, which takes place in a public setting. It is rather a refusal to perform a duty without giving up the job.
The court added that the provisions of the Islamic Sharia are based on the principle of warding off evil and bringing good, which a strike violates by default.
It also referred to a presidential decree issued by President Sadat five days before he died, approving the International Convention on Economic, Social and Cultural Rights that was adopted by the United Nations on the condition that it does not contradict Islamic Sharia.
According to the court, a strike must strictly observe its limits and not deviate from its main purpose. Islamic Sharia gives priority to public interests over private interests and forbids strikes if they result in more harm than the original harm they were staged for, such as depriving citizens from services they need.
It also said that obedience to superiors is the backbone of the administrative system and that if it is not observed, reporting violations of the system would not be considered and the system would never be reformed.
The court pointed to a legislative decree that was issued by the Supreme Council of the Armed Forces in 2011 to criminalize an action that can be construed as an assault on work.
Thus, a strike becomes a criminal offense and the UN agreement will not be applied if it violates the provisions of Islamic Sharia.
Edited translation from Al-Masry Al-Youm