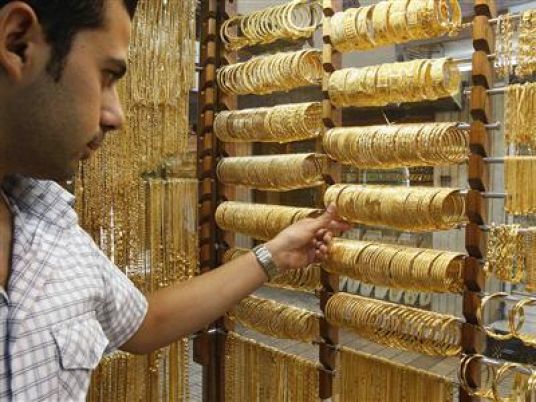 The price of gold has risen in the Egyptian market during the past couple of days by about LE13, a result of global fears over the economic fallout of the coronavirus epidemic, which has prompted investors to take refuge in safe-havens like gold.
The price of 21-karat gold (the most popular in the local market) stood at LE697 on Wednesday, compared to LE688 just two days ago. Meanwhile, 18k gold increased to LE597 and 24k gold to LE797.
Member of the Gold Division at the Cairo Chamber of Commerce Amir Rizq said that the emergence of the Coronavirus, or COVID-19, has caused instability in the prices of gold and its rise.
He explained that investors' fear of a global economic crisis prompted them to search for a safe haven by buying gold, with prices rising as a result..
In statements to Al-Masry Al-Youm, Rizq said that the US dollar exchange rate's decline in the past months contributed greatly to stable gold prices, adding that the US dollar exchange rate remains one of the main factors impacting gold prices.
He said that the price of an ounce of gold is currently $US 1,609, expecting it to reach $US 1,900 by the end of the year.
Adel Lamloum, the owner of a gold shop in the Shubra district of Cairo, said that gold shops are witnessing stagnant sales due to fluctuation in the market and high prices.
On Tuesday, stock markets fell as Apple warned it may be unable to meet its profit target this quarter, with factories operated by Apply suppliers in China having resumed work more slowly than was previously anticipated due to the outbreak.
Adidas and Puma announced on Wednesday that store closures in China amid the outbreak had a severe impact on sales, according to a report from AFP.
Edited translation from Al-Masry Al-Youm