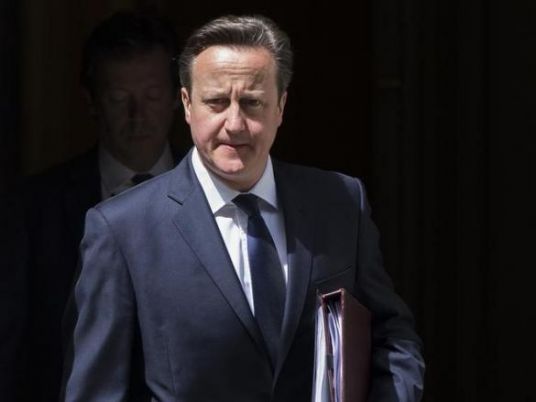 British Prime Minister David Cameron's office said on Wednesday it was looking into the case of a family of 11 British Muslims who were refused permission to board a flight from London to Los Angeles to visit Disneyland.
The family of two adults and nine children were told by a US official that their right to travel had been revoked as they waited in the departure lounge of Gatwick airport last Tuesday.
They say they had been granted travel authorization online several weeks previously and were given no reason for the last-minute reversal.
A US government source said only one male member of the family had been deemed to be prohibited from flying. But because all 11 passengers had booked their travel together, they were all denied boarding at the instruction of the Customs and Border Protection agency of the Department of Homeland Security.
The source declined to offer further information about the identity of the family member who was barred, or the reason why.
Two sources familiar with the case said that British intelligence agencies were in no way involved in the US decision. A US security official said it was unclear if there was a counter-terrorism aspect to the case.
Lawmaker Stella Creasy, who represents the north London area where the family lives, said she had asked Cameron's office for help in resolving the case.
She told Sky News: "It is not just the family themselves who are livid. The vacuum created by a refusal to provide any context for these decisions is fuelling resentment and debate."
She said there was a growing fear UK Muslims might be singled out following this month's call by US Republican presidential candidate Donald Trump to bar all Muslims from entering the United States.
A spokesperson for Cameron said: "We are looking into the issue and the Prime Minister will respond in due course."
The US Customs and Border Protection agency said in a statement issued in London: "The religion, faith, or spiritual beliefs of an international traveler are not determining factors about his/her admissibility into the US."
It said US law listed more than 60 possible grounds of inadmissibility, including health-related factors, prior criminal convictions and security reasons.